Lindbergh preschoolers make Snow Ice Cream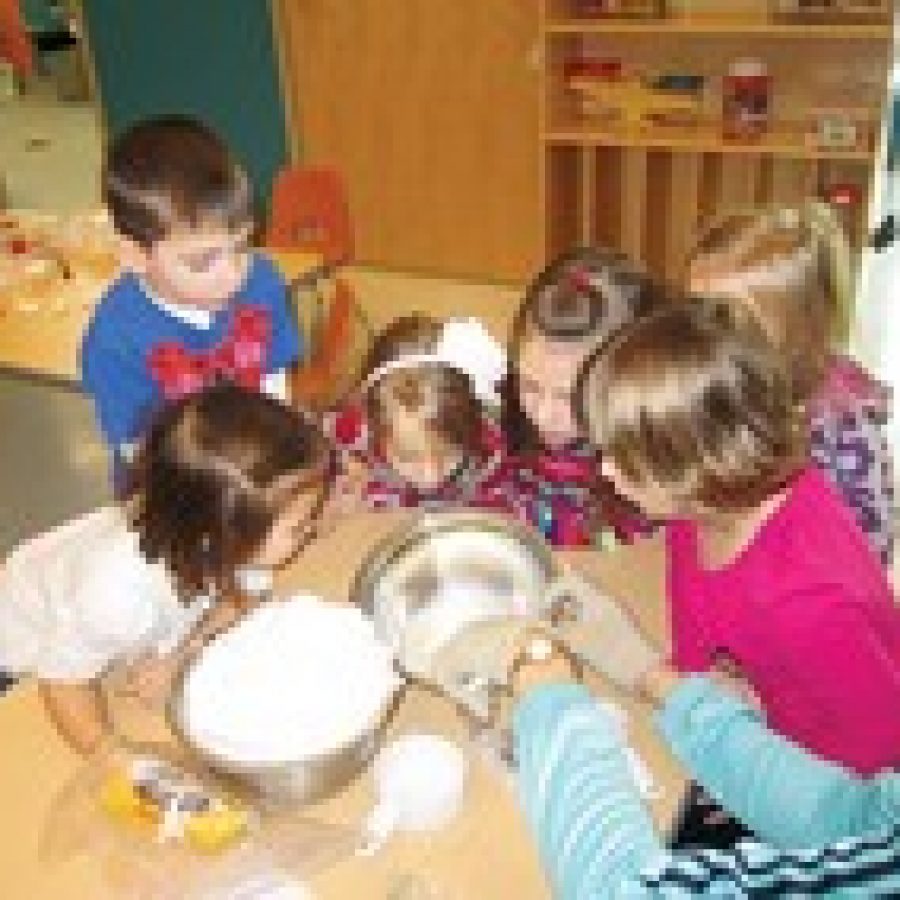 On most snow days in the Lindbergh district, one school is still bustling with activity, and that is Lindbergh Early Childhood Education.
Last week, Shirley Phillips' Piglet prekindergarten classroom made the most of its time inside during inclement weather by making Snow Ice Cream from scratch.
The Piglets are excited to share their recipe with the Lindbergh community so you can try this fun and tasty activity at home:
Snow Ice Cream
1 cup milk
½ tsp. vanilla
½ cup sugar
4 to 5 cups of clean snow
Collect snow in a large, clean bowl.
In a smaller bowl, mix milk, vanilla, and sugar.
Add cups of snow to the milk mixture until desired consistency is reached. Serve right away.