Lindbergh preschool learning comes full circle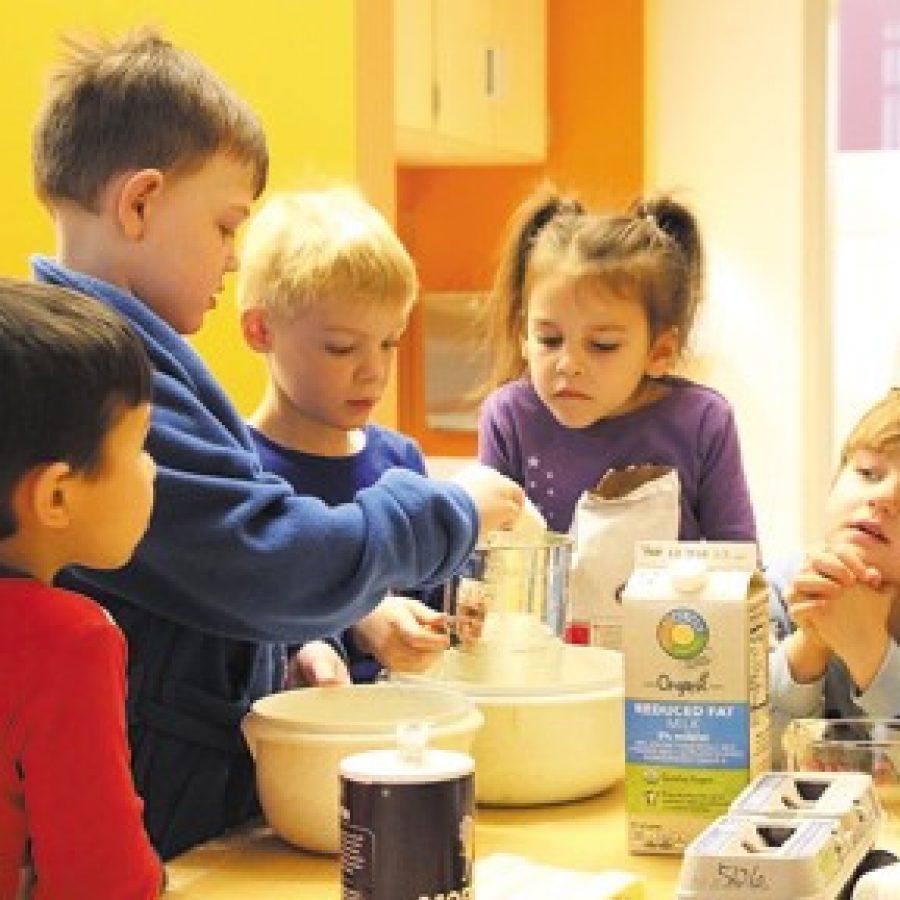 Which came first, the chicken or the egg?
Actually, in the Caterpillar classroom at Lindbergh Early Childhood Education West, the cornmeal came first, and then the pancakes.
The story began in October when Teresa Darr's students learned about how one thing affects another by picking ears of corn, shucking the corn — or taking the husks off the ears — and shelling it — or taking the kernels off the cob. These tasks strengthened the children's fine motor skills, and they also had fun scooping, measuring, pouring and playing with the corn, according to a news release.
Next, students learned about corn grinders and took turns cranking the kernels through the machine day after day to make cornmeal. Darr delivered the large bags of cornmeal to Long Elementary School custodian Ron Ayers, who previously was custodian at Dressel School, where the Caterpillar classroom was located during the 2014-2015 school year.
"Mr. Ron fed his chickens with the cornmeal that the Caterpillars made, and the students were so excited to know that the food they provided would help the chickens grow and lay eggs!" stated Darr, who showed her students a video of the chickens eating the cornmeal this fall. "The children have waited so patiently to see if Mr. Ron would share a few fresh eggs in January to help us make pancakes."
Just a few weeks ago, the story came full circle during the Caterpillars' annual pajama party and pancake-making activity. Students took turn cracking the fresh eggs from Ayers' chickens, measuring and sifting flour, and mixing all the ingredients together to make delicious pancakes from scratch.
While the students were enjoying their homemade pancakes with syrup, Darr set aside a few extras for Ayers and delivered them to him later that day. The final result is a story of providing, patience and pancakes that can't be matched, the release stated.