Lindbergh opens first new elementary school in 50 years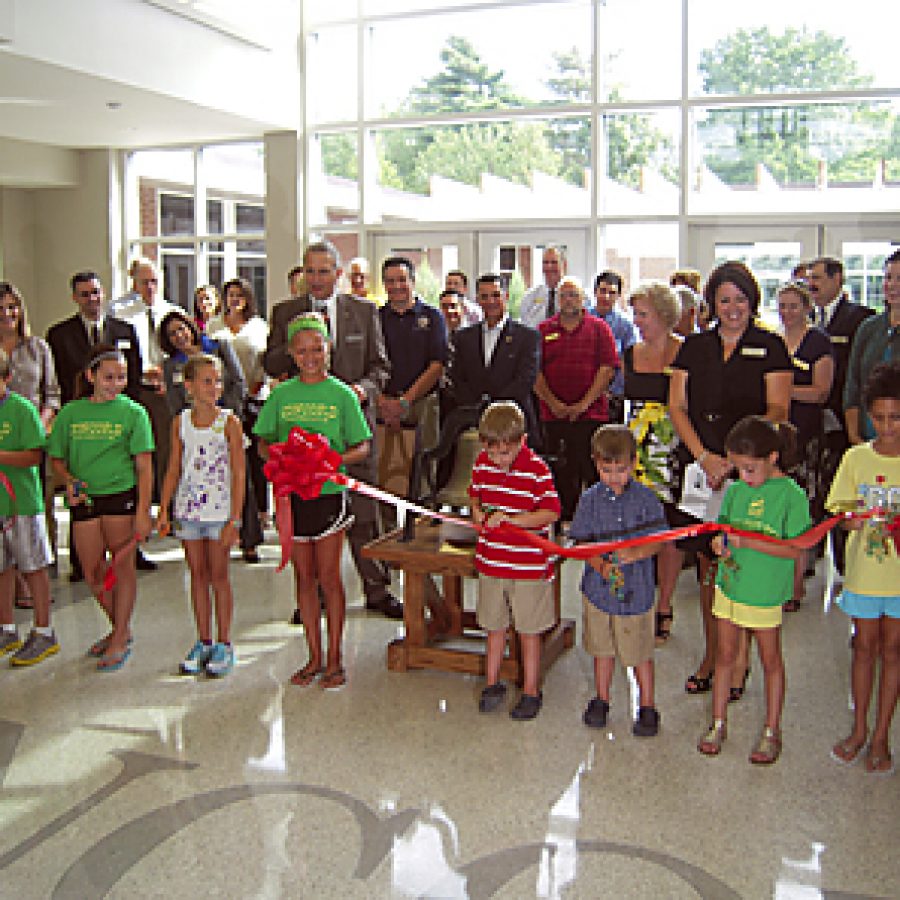 A school with a rich history in the Lindbergh community reopened last week to the sound of a bell dated 1886 that was discovered during the building's renovation and restored to its original luster.
Lindbergh Schools officials, teachers, students, former students, elected officials and community members gathered Aug. 4 at Concord Elementary School, 10305 Concord School Road, to ring in the reopening of the school that will open its doors to a new class of students Tuesday, Aug. 16.
During the ceremony, Superintendent Jim Simpson noted that Lindbergh Schools has not opened a new elementary school since 1961 when Kennerly Elementary was dedicated.
Construction and renovation work was completed this summer on the 76,000-square-foot Concord Elementary School, which is fully wired with teaching technology to equip students for 21st-century learning, and includes 35 classrooms, a competition-size gymnasium, two playgrounds for primary and intermediate students and a state-of-the-art media room.
The first Concord School, a one-room log cabin schoolhouse, opened in 1844. Since then, three additional buildings have been constructed on the property.
The 1886 bell that was rediscovered during demolition of the current building's interior this summer was restored to its original beauty thanks to a generous donation from the Sappington-Concord Historical Society. Former students who remember hearing the bell in the early 1900s were present at the ribbon-cutting ceremony.
Concord Elementary serves students in grades pre-K through five. Many of the school's students and teachers are transferring from Truman Elementary School, which will reopen as a second Lindbergh middle school this fall.
Concord is one of five elementary schools in Lindbergh.
Concord construction was funded by Prop R 2008, a $31 million bond issue approved by voters to eliminate overcrowding at Sperreng Middle School and create more equally sized elementary schools.