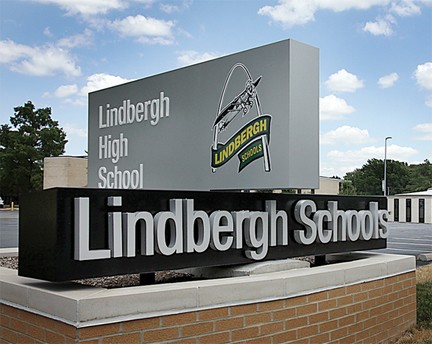 By Gloria Lloyd 
News Editor 
glorialloyd@callnewspapers.com
The Lindbergh Board of Education is looking at a "bond of the future" and what that means, and the initiative will likely revolve around the construction of a new or expanded high school.
The Board of Education was set to discuss a possible future bond issue at a workshop Tuesday — after the Call went to press.
As the facility issues and aging infrastructure at Lindbergh High School became more apparent under former Superintendent Jim Simpson, new Superintendent Tony Lake, who took over July 1, brought up the prospect of a future bond issue even before he started on the job.
At an April 24 board workshop, Lake said, "We need to have a conversation around a bond in the future and what does that look like for our district?… This is a big deal. This is a 50-year decision if a bond of the future includes a new high school."
No decisions were set to be made at the workshop Tuesday, and the conversation could continue in January and beyond, Lake noted.
No decision has been made as to what the project might cost, but Lake hinted in April that it could be significant.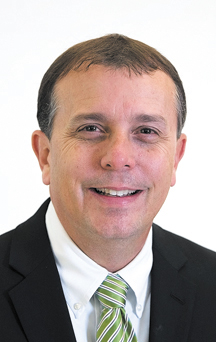 "This is the largest, potentially, bond project that we've ever had," the incoming superintendent said at the time.
Any new or renovated high school would have to happen at the current LHS location, since there is not much land available in the district that would be large enough for a new high school.
"We're not going to find land to build a new one, so we need to add onto it," board Secretary Mike Shamia said at the April 24 workshop.
That means construction would have to happen while school is in session, adding to the complexity, Executive Director of Planning and Development Karl Guyer said in a memo to the board.
At the same time, the bond issue could include other facilities needs beyond just the high school.
"What are all the needs to take this district into the next 50 years, and how much can we include in the ask?" Shamia said. "It's not just about what do we need, what do we need to fix, what do we need to upgrade — it's about what do we need to get better? We need bigger and better elementary space. What do we need to take us to the next level, facility-wise and space-wise?"
Several board members suggested a districtwide assessment of facilities in advance of any bond issue. But Lake noted that in any conversations he'd had with residents since he was hired in January, everyone agreed that a new high school needs to be part of any bond issue. So while other needs could be assessed in the future, for now he suggested seeking expert advice only on the best way to build a new high school.
The board issued a request for qualifications over the summer for an architect firm to come up with a concept of what a new high school could look like. The district's usual architect, Ittner Architects, is collaborating with Perkins+Will, an out-of-state designer that can offer a new perspective, on the design of the project at a cost of 7.25 percent of construction.
The firms are getting feedback from teachers, students, parents and district officials to decide what to include in a new Lindbergh High School.
In a memo to the board, Guyer called the concept a "revitalized high school," but said it could take five or more years to finish.
"What else goes into that bond could be a 'Bond of the Future' committee that Karl would work with and lead to that point," Lake said.
At the same time that Lindbergh Schools is examining the shortcomings in the actual facility itself, the Marjory Stoneman Douglas High School shooting in Parkland, Florida, earlier this year brought school security back in the spotlight.
That's a particular concern for LHS, which has an open California-style campus with unconnected buildings scattered throughout for students to pop in and out of during passing periods.
Unlike at other area high schools, there's no central front door for every student to come in.
That hasn't gone unnoticed by parents and students, who are concerned about how to secure their school, board Treasurer Mike Tsichlis said at the workshop.
"I think the whole matter of safety has taken this issue to a new level," Tsichlis, who is also a parent of a current LHS student, said of the school's facility issues. "Most of our school campuses are fairly secure, but the high school is a big exception."
To address that immediate problem, the board unanimously approved a fence at its Nov. 13 meeting that will surround the separated buildings on campus, limit outside access to those buildings and create a single point of entry for students during school hours.
Construction on the fence will start in January, and although an exact time line is dependent on weather, it should be in place for students before the end of the school year.
Board members approved the lowest bid from Collins & Hermann for $205,137, in a one-time reduction from reserves.
"For parents of current high-school students, waiting five or more years for safety improvements is not an option," Guyer wrote in his memo.
Since the district is looking at the fence as a stopgap solution, it won't be fancier wrought iron or something more suitable to a permanent fence. It will be a roughly 10-foot chain link fence with black vinyl that will prevent anyone from easily climbing it.
The fence will link four buildings around campus and create a central courtyard inside where students can walk freely without access to the outside. The main entrance will be by the gym.
Wherever there's a current road between buildings, a vehicular gate will be built that will allow cars to go through after the gates are opened after school. But those gates will be locked during the day, restricting both vehicle and pedestrian access to the buildings.
"It'll be secure, you won't be able to just walk into the campus anymore," Lake said.
"If someone wants to do harm and walk right up to that fence they can, but they won't have access to kids. They've got to get into the building — and you see somebody climbing that fence, you're like, 'That's probably not good.'"
As it is, adults like Lake can just walk onto campus during passing periods without checking in.
The board also unanimously hired Piper Jaffray as its municipal financial adviser and Gilmore Bell as its bond counsel at that meeting, setting up the possibility of taking out new bonds. The firm also advises the city of Crestwood.
Fees for both companies would be paid as a percentage of bond proceeds.