Lindbergh honors Teacher of the Year, Support Staff Person of the Year for '14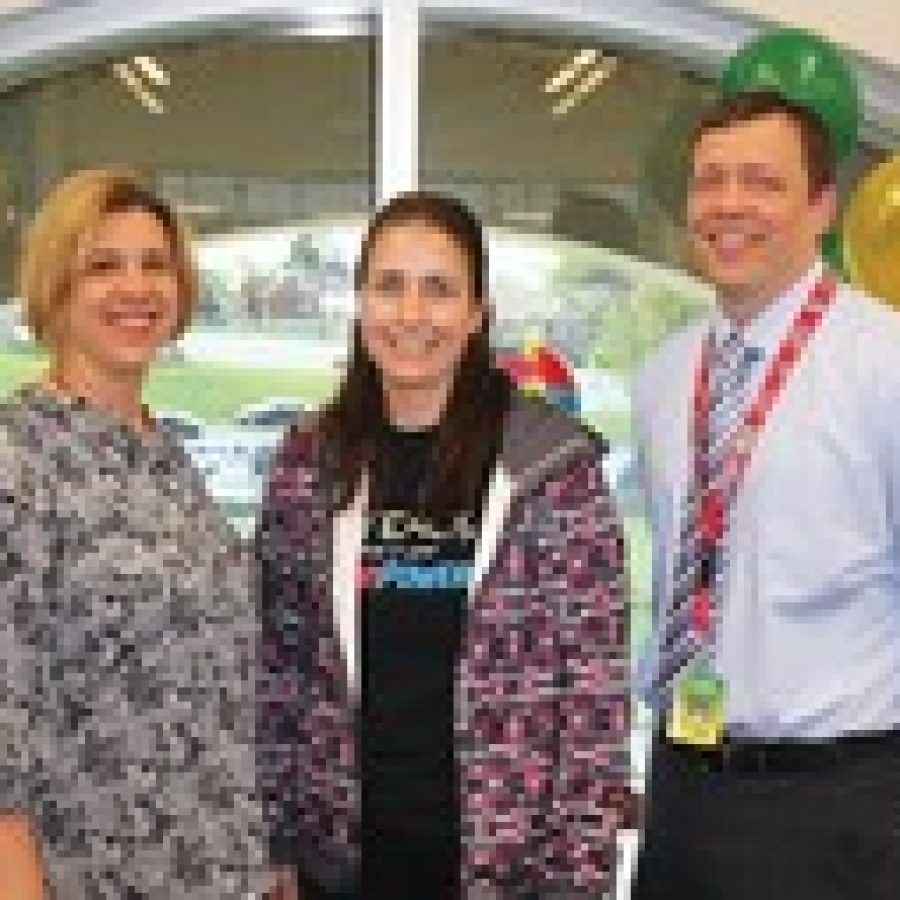 Mary Driemeyer and Lynn Bilyeu have been selected as Lindbergh Schools' Teacher of the Year and Support Staff Person of the Year, respectively, for 2014.
Driemeyer teaches at Sappington Elementary School, and Bilyeu is a secretary at Long Elementary School.
Driemeyer has served as a physical education teacher in Lindbergh Schools for 24 years, according to a news release.
She has been named Physical Education Teacher of the Year by the Missouri Association for Health, Physical Education, Recreation and Dance, and earned a nine-state Regional Physical Education Teacher of the Year Award from the National Association for Sport and Physical Education.
This year, Driemeyer visited NASA to learn more about its Mission X Program, which focuses on exercises for students that astronauts use to prepare themselves for space travel. She successfully implemented the Mission X Program at Sappington, and her students recently participated in a live video chat with astronauts from the Mission X Team, the release stated.
Besides teaching, Driemeyer started a fruit-and-vegetable co-op at Sappington Elementary that delivers food every two weeks. She organized a mail-in recycling program as an additional revenue source for the school, and is the United Way representative for her building.
"Mary is an exemplary professional, a caring teacher and major contributor to her community," Brian McKenney, assistant superintendent of human resources, stated in the release. "She sets a great example and will represent Lindbergh well as Teacher of the Year."
Bilyeu has served as a building secretary at Truman and Long elementary schools for 18 years. During that time, she has demonstrated tremendous professionalism and service to the students, families and staff of Lindbergh Schools, according to the release.
Bilyeu states that the best part of her job is working with and helping people. She cares deeply for the students with whom she interacts each day, and is dedicated to supporting teachers and staff to meet the needs of every student, the release stated.
"Lynn is child-centered, service-oriented and highly skilled in her job," McKenney stated. "She is the definition of a team player and will represent the district well as Support Staff Person of the Year."