Lindbergh High sisters capture state tennis championship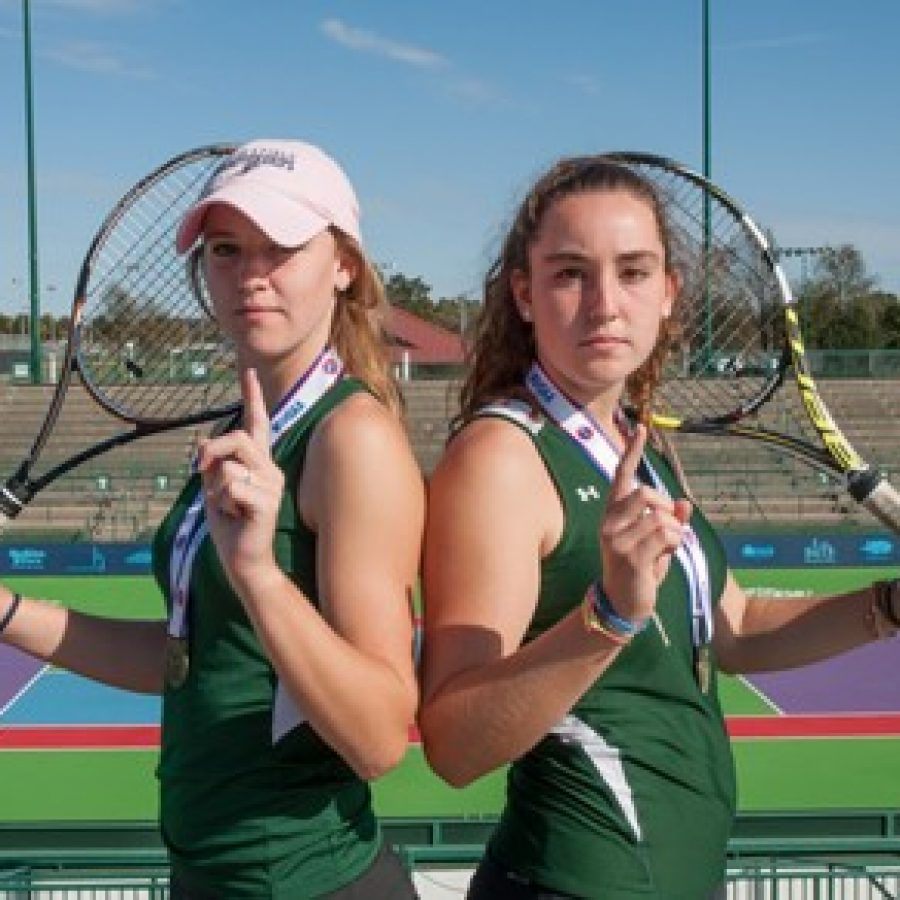 Lindbergh High School sisters Kat and Alex Rosenberger shared a spectacular moment Saturday at the Missouri Girls Tennis Tournament in Springfield.
The Flyers duo captured the Class 2 doubles state championship with a 6-4, 7-6 win over Faith Wright and Katherine Dudley of Rock Bridge.
"It's really awesome to do this and especially fun to be able to do it with my sister," Kat, a junior, stated in a district news release. "This is something we will always remember."
A state championship is not a new experience for Alex, a sophomore who finished first in the high jump at the Class 5 track and field championships last spring.
"This one is a lot more exciting since I was able to share it with Kat," Alex stated in the release. "I definitely knew we could do it, but we knew it would be tough and it was."
The Rosenbergers finished their season with a doubles record of 21-1, and did not drop a set in district, sectional or state championship play. The tandem defeated several quality opponents along the way, including two teams from Rock Bridge, the Class 2 team champion.
"This postseason was a dream come true," LHS head coach Laura Conti stated in the release. "Kat was rock solid from start to finish with steady, penetrating groundstrokes and a killer serve. Alex followed with her athleticism and great hands to confound opponents — finessing the ball one minute and smashing winners the next."
A state championship for the Rosenberger sisters was not unexpected. Kat and Alex won the Class 2 consolation title in doubles a year ago, and their mother was part of Lindbergh's last doubles state championship in 1984. After finishing second in 1983, Noel Quevreaux (Rosenberger) and Shannon Cook topped Rock Bridge to win the title the following year.