Lindbergh High School student will attend Air Force Academy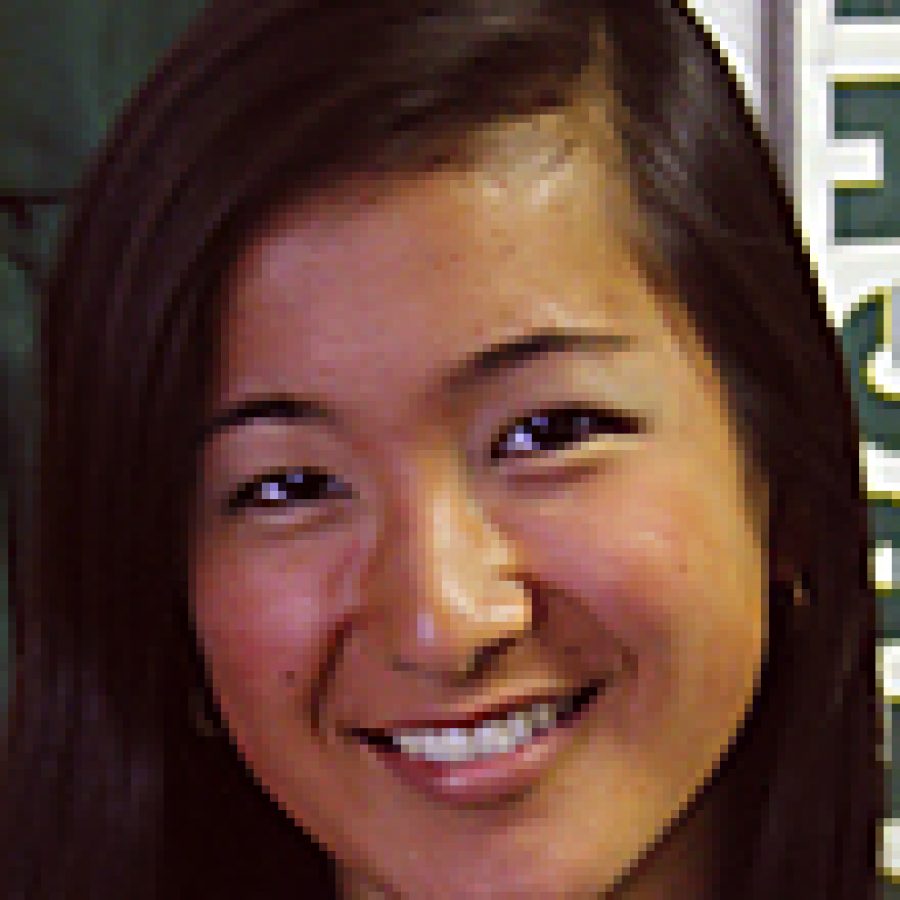 Lindbergh High School senior Kristi Tanaka will be following in her mother's footsteps when she begins training this summer at the United States Air Force Academy in Colorado Springs, Colo.
Kristi, daughter of Steve and Lanette Tanaka of Crestwood, is one of only 1,500 students to have been appointed from a pool of 10,000 nominees nationwide. Her mother has served in the Air Force reserves as a flight nurse for 22 years, and her father is an engineer for Boeing.
"I was really excited when I found out," Kristi stated in a district news release. "It's so different than applying for college. The whole thing was kind of suspenseful."
The application process includes a written application, a physical test and a medical exam. In addition, Kristi collected nine teacher recommendation letters and was nominated by U.S. Rep. Todd Akin, R-Town and Country, and former U.S. Sen. Christopher "Kit" Bond.
"Kristi is a perfect fit for the Air Force Academy," her social studies teacher, Eric Cochran, stated in the release. "She is a model student, who is hard-working, intelligent and inquisitive. She is one of the most disciplined individuals I have ever met, and also very friendly and personable. All of her personal and academic qualities will make her a great success at the Academy. She will make Lindbergh proud."
Her list of accomplishments at Lindbergh is comprehensive: National Honor Society president, Link Crew member, Tri-M music honor society vice president, four-year tennis player and former team captain, symphonic orchestra violinist, Civitas discussion group member, National English Honor Society member and Spanish Honor Society member. In addition, Kristi gives private violin lessons to young students and works part-time at Abercrombie Kids in West County Mall.
"Kristi has been a very active and outstanding member of the Lindbergh High School Symphony Orchestra and many extra-curricular musical ensembles offered in the St. Louis community," stated Sue Rola, LHS Orchestra and Strolling Strings director. "She is a very gracious and talented young lady with a bright future ahead of her."
Kristi will begin Basic Cadet Training in June before starting classes, and she hopes to major in international studies and possibly a foreign language. At the end of her training, she will be a commissioned officer in the United States Air Force.
"I have lots of experience doing community service, but I wanted to apply it on a broader scale," Kristi stated. "I am looking forward to giving back and serving my country."