Lindbergh High School Players to present 'Into the Woods' beginning today, Feb. 25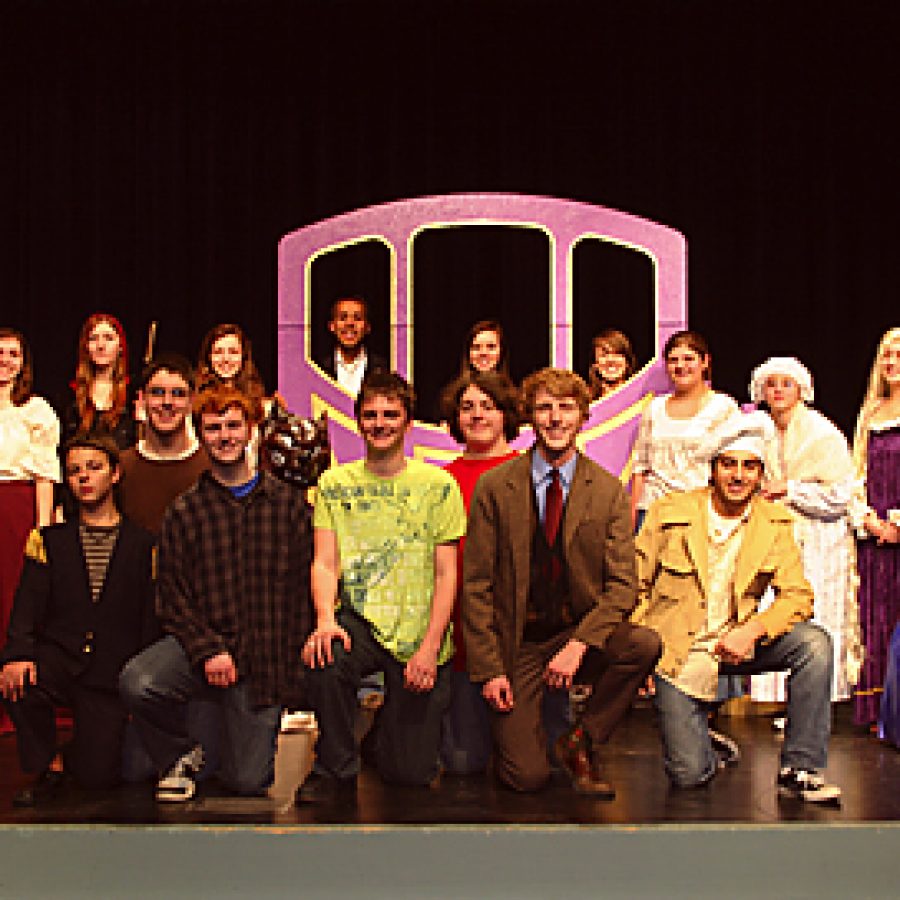 The fairy tale characters who meet one another in an enchanted forest learn the unsettling answer to the question of what happens after the "happily ever after" in the Lindbergh High School Players' presentation of Stephen Sondheim's Tony Award-winning musical, "Into the Woods."
Little Red Riding Hood, Rapunzel, Cinderella, her stepmother and sisters, Jack — of beanstalk fame — and other characters discover that having your dream come true can be scary.
As the group encounters a witch, a mysterious woodsman, a royal princess and a giant, they learn that no one escapes the uncertainties of life, according to a district news release.
The Lindbergh High School Players' presentation of "Into the Woods" will be offered at 7 p.m. daily from today, Feb. 25, through Saturday, Feb. 27, in the district auditorium, 4900 S. Lindbergh Blvd.
The cost is $6 for adults and $5 for students and senior citizens. Reservations can be left on the auditorium box office recorder at (314) 729-2400, Ext. 1536.