Lindbergh High School celebrates Class of 2015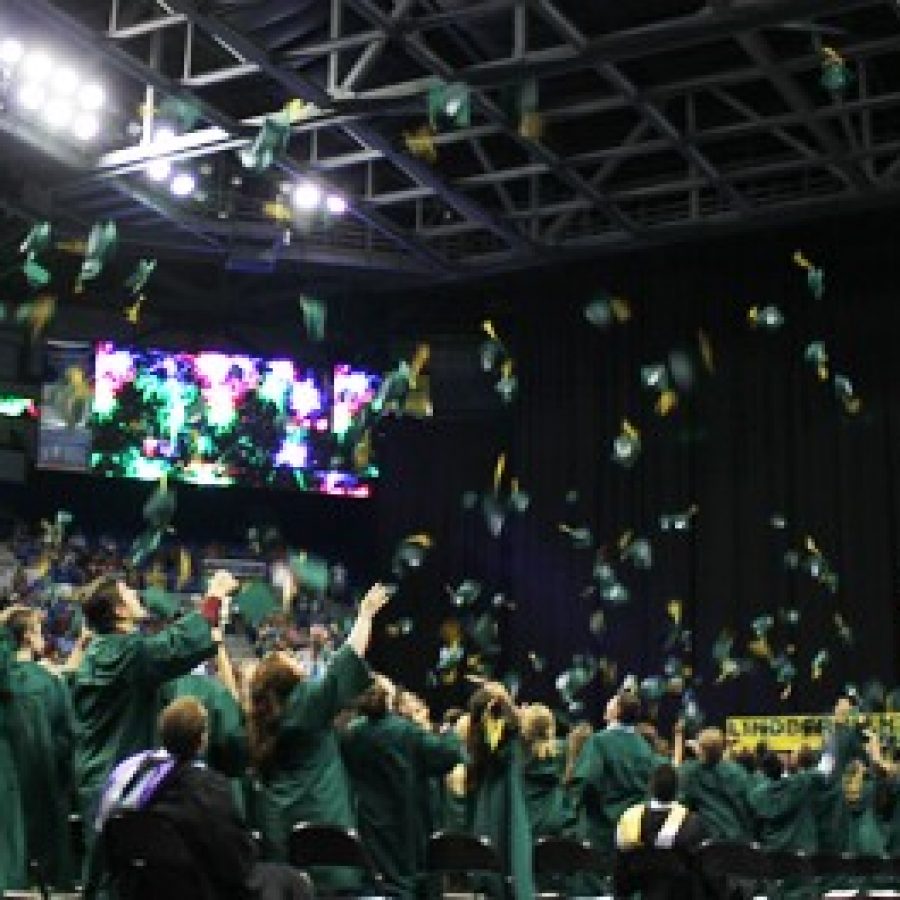 Students in Lindbergh High School's 62nd graduating class were awarded 569 scholarships with a monetary value of $15.1 million, Principal Andy Croley said during the school's Class of 2015 graduation ceremony Tuesday at Chaifetz Arena.
Of the 515 graduates, 88 percent will attend college, 4 percent will enroll in schools of advanced training, 4 percent will enter the workforce and 2 percent will serve in the military.
Senior speakers Christian McCoo and Kristen Ohler addressed their peers at the ceremony, reminding them to stay connected and continue reaching for success, according to a district news release.
"We all know firsthand that change begins with us, if we just go out and do it," Ohler stated in the release.
Ohler led the high school's annual Toys for Tots drive this year, which was sponsored by the senior class. Together they collected $10,500 to help children in need have a happy holiday.
"High school is where you begin to find out who you are, and college is where you will claim your identity," stated McCoo, who graduated alongside his twin brother, Kenyon.
He encouraged his classmates to "be your own challenge, and keep reaching for loftier heights."
Once again this year, Lindbergh was ranked among America's best high schools by U.S. News and World Report and the Washington Post — with good reason, according to the release. In this year's class, 224 students were awarded 569 scholarships, including 41 Missouri Bright Flight Scholarships; 16 athletic scholarships; five music, theatre and arts scholarships; and 250 A+ Scholarship candidates.
The Class of 2015 includes four National Merit Finalists, four National Merit Semifinalists, two National Merit Commended Students and 15 International Baccalaureate Diploma candidates.