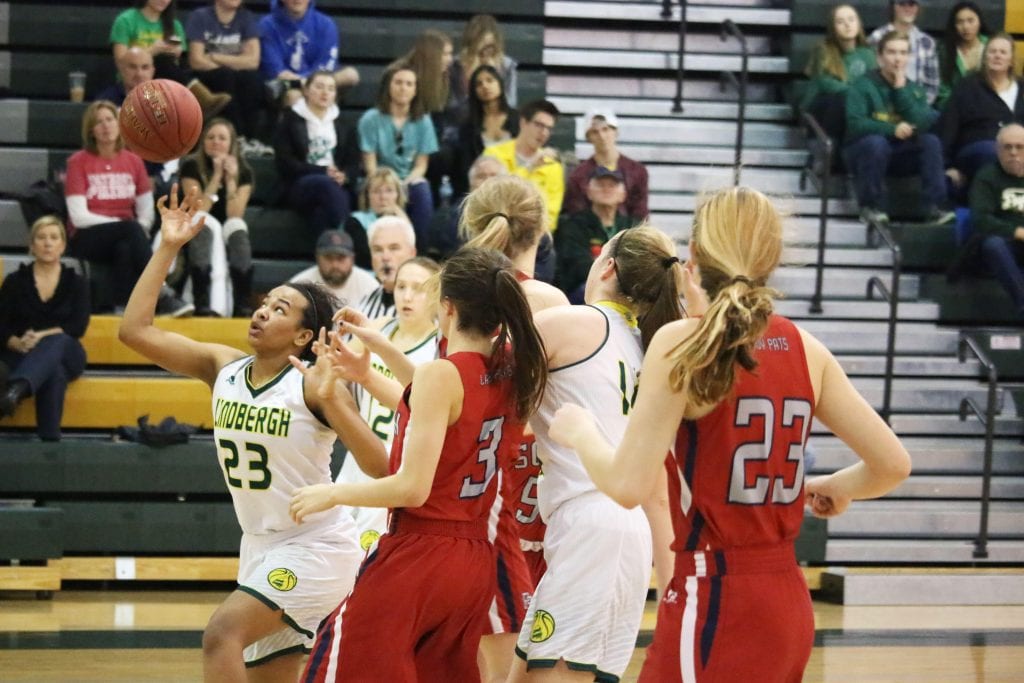 By Stephen Glover
For the Call
With a total of six seniors on this year's roster, the Lindbergh girls basketball team is off to a solid 3-2 start.
"We really like what we have this year," Lindbergh head coach Michelle Pittroff said. "It's going to be a process, but we are still looking for some consistency from everyone."
Consistency is going to be key to the Flyers' success as they jumped out of the gate to start the season at 3-0, but dropped back-to-back games at home to Seckman 50-43 and Cor Jesu 49-36.
"We struggled pretty much out of the gate against Cor Jesu," Pittroff said. "We really got flustered with their pressure, but we took those learning points from that game, and I think we're going to compete better from now on."
The Flyers were led by senior guard Julie Baudendistel with 8 points. Earlier this season Baudendistel became the eighth player in Lindbergh history to eclipse the 1,000 point mark in a 57-29 win over Windsor on Nov. 26. Currently she's averaging 19 points a game for the 2018-2019 campaign.
"Julie does just about everything for us this season," Pittroff said. "She's just a strong player and is one of the few players to score over 1,000 points at Lindbergh."
Another senior that has proven to be a key to the Lindbergh lineup is forward Megan Martin, who's averaging 6.4 points and 3 rebounds a game this season.
With such senior leadership in this year's lineup, Pittroff is also expecting big things this season from seniors Megan Baudendistel, Megan Ciaramitaro, Chloe Fleming and Kati Miller.
"We're looking for them to be competitive, win some games and go out having a very good year," Pittroff said.
The Flyers are back on the hardwood this Friday, Dec. 14, as they host Oakville at 5:30 p.m. Lindbergh defeated Oakville 56-55 in the Southside Classic on Nov. 30.
"Oakville has a height advantage on us, and we struggled with that," Pittroff said. "Otherwise I think we match up well with them, and we expect a good game."