Lindbergh girls' cross country team looks to return to state competition this year
Lindbergh High girls set sights on returning to state this year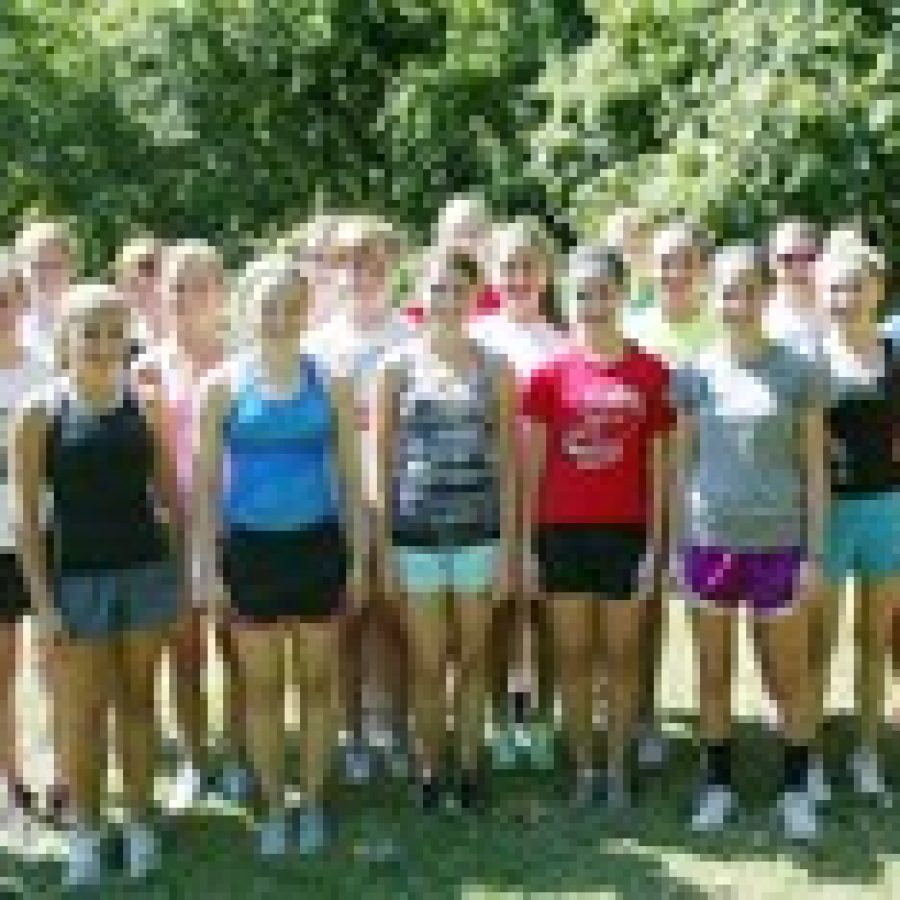 The Lindbergh High School girls' cross country team is looking to return to state competition after not qualifying last season — a first in roughly six years for the Flyers.
Head girls' cross country coach Tom Gose said a vast majority of runners from last season — who were put into varsity positions as underclassmen — are returning this year.
"They've got that experience, and it's probably not quite as overwhelming to them now …," he said. "The first order of business is to get the team back to state and contend for the team championship and conference, district and sectionals."
Gose said they will try to contend for those, but they are "by no means" a favorite, even though they have won them all before.
This year, Gose said he believes the team has more confidence. Last year, the girls took over the responsibility from a "really strong graduating senior class" and were accustomed to being five, six and seven runners, rather than frontrunners, according to Gose.
"I think they were maybe uncomfortable in that role or not quite confident to be in that role," he said. "(This year they) came in with a full year knowing… what's expected of who, and they're just more confident, and a year older, a year better trained."
The team's top returner, junior Laura Woods, was the only state qualifier last year. Woods "really bought into the year round plan" for cross country training, Gose said.
"There's a good chance (she could be our) lead runner," Gose said, "However, Maddy Russell, they're essentially the same athlete. Maddy is capable of beating Laura any given day. I hope (they) can be a pretty solid one, two punch up front."
Another runner who is training year round is sophomore Hanna Haegele.
"If you watch them in practice, those three girls, you can't tell who the top runner is," Gose said. "They are all very close in their talent and their abilities."
Also "right by" that group of three is varsity runner senior Claire Stonner.
There also are some other varsity contenders, Gose said, though he does not know who will emerge. For example, junior Morgan Lukens was a top seven in time trials during practice. Juniors Amy Himebaugh and Meghan Illig have had varsity experience in the past. Senior Erin Shaffer and freshman Mary Riley could compete varsity as well, Gose said.
The team has about the same number of runners as last year — in the low 20s — though the number is down from a couple years ago when they had twice as many runners.