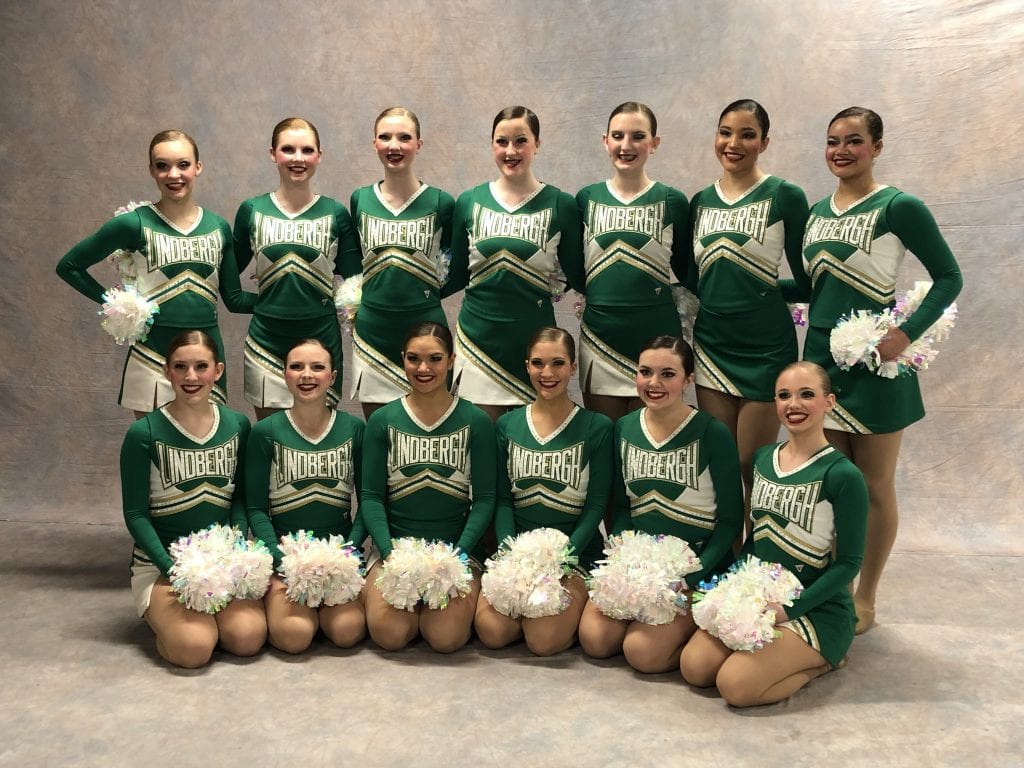 The Lindbergh Flyerettes had a strong showing at the 2019 Universal Dance Association National Dance Team Championship in Orlando, Florida, including the junior varsity team taking home a championship, a first in the 50-year history of the Flyerettes.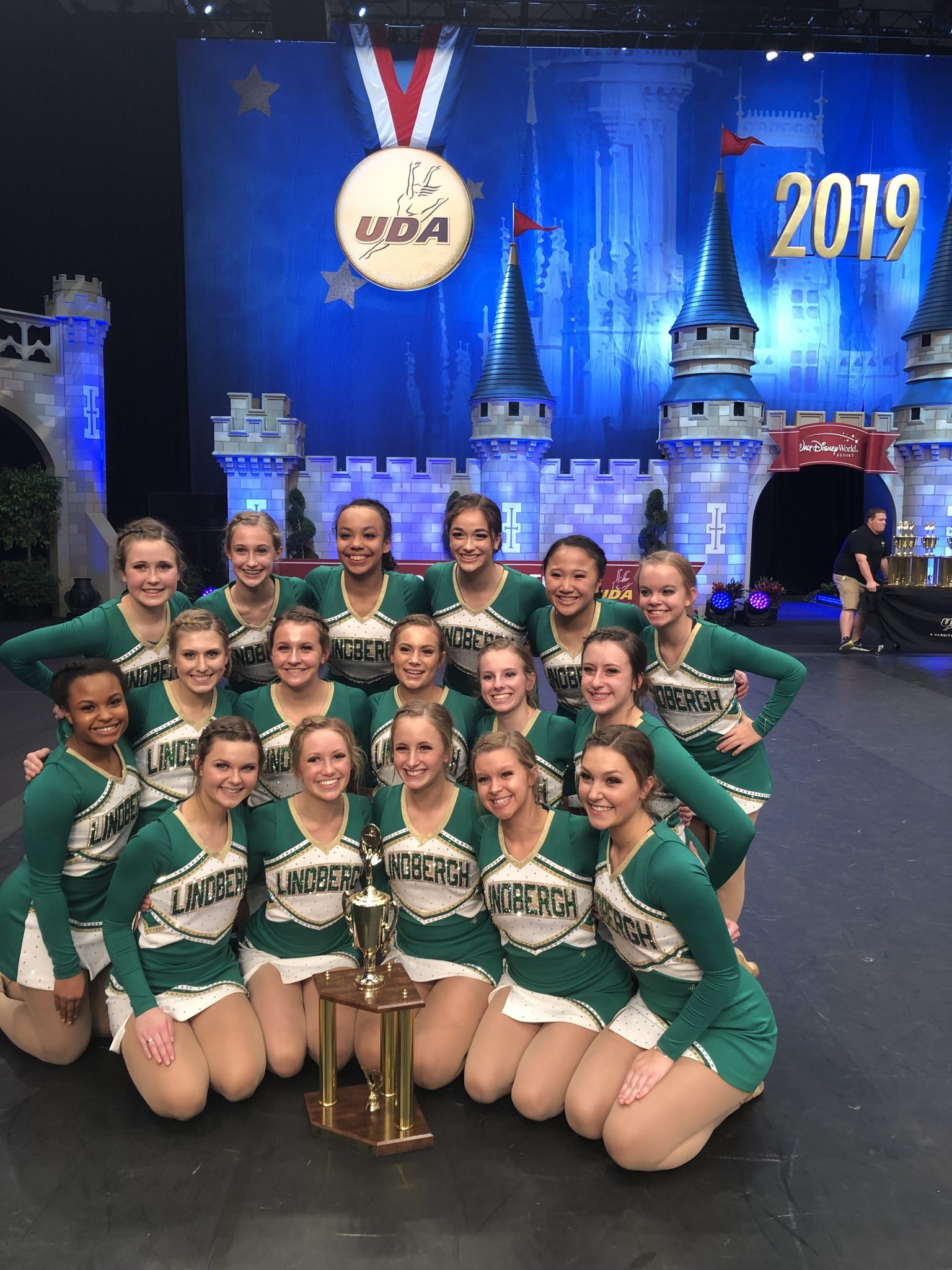 "This was a really incredible year… Overall, this is probably one of the most successful years we've had at a regional level and national level," said coach Maggi Geisz about the success of both the varsity and junior varsity teams.
Both levels brought two routines to the competition, one in kick and one in pom. Varsity took 13th overall in pom and fifth in kick, while junior varsity placed sixth in kick and were champions in pom.
"This is the first national championship that we achieved, and it's still surreal to be honest," said Geisz. "We were just so shocked, so shocked when we realized it was us who won."
While outside choreographers are usually hired to choreograph the varsity team routines, Geisz and another coach, Julie Durham, helped choreograph the kick and pom routines for junior varsity.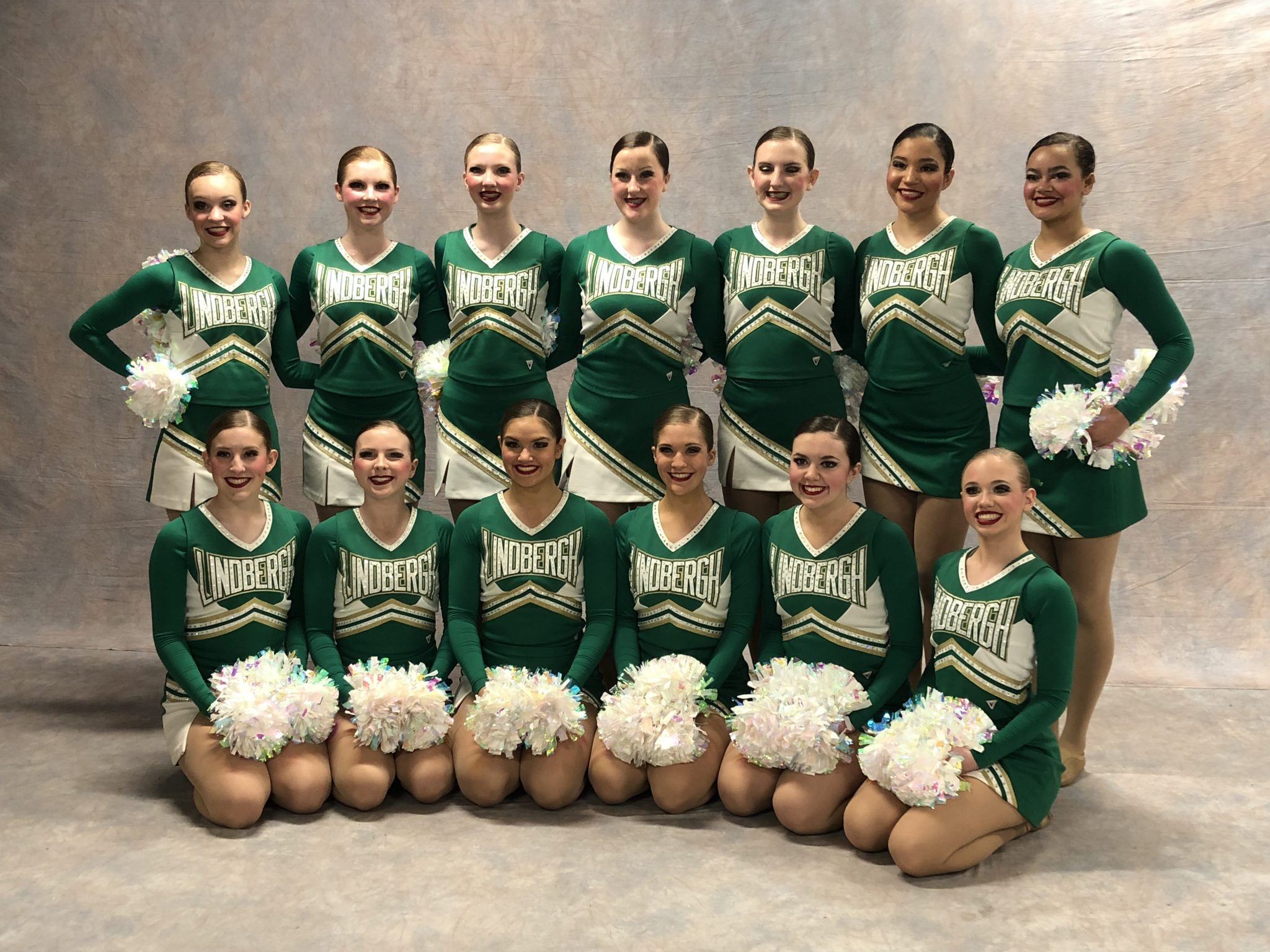 "They truly achieved this on their own… Allison Tripolitis (junior varsity head coach) and Julie together did a phenomenal job of making sure everything was ready," said Geisz. "They really peaked at the right time."
Varsity went a new direction with their kick routine this year and Geisz said that the girls really embraced the change, which she attributes to helping them finish in the top five in kick. Varsity also finished 13th out of 48 other teams in pom.
Geisz said that the leadership from the seven seniors on the team also played a large role in the Flyerettes' successes.
"From the get-go, the leadership from our senior class in terms of work ethic, character and kindness really set the tone for the team. They were role models for the underclassmen," she said. "They created a really fun environment for the girls and coaching staff. There was never a day I dreaded going to practice because of the positive environment, even on hard practice days."
The Flyerettes will have tryouts after spring break and will attend dance camps in the summer to qualify for next year's championship. Competition teams will be set once football season concludes in the fall.