Lindbergh early childhood educator named National Child Care Teacher of the Year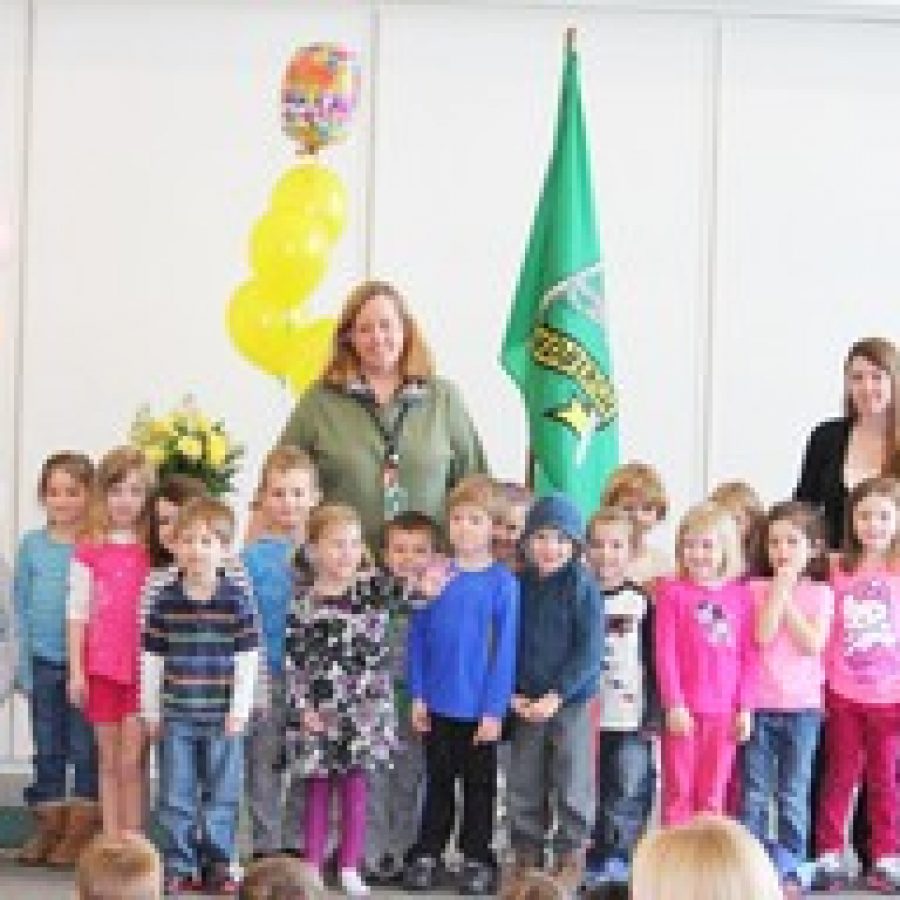 Lindbergh Early Childhood Education teacher Lisa Janis has been named the National Child Care Teacher of the Year by the Terri Lynne Lokoff Child Care Foundation and will receive the Helene Marks Award for exceptional child care.
Earlier this month, Janis was one of 52 teachers nationwide to receive a $500 Terri Lynne Lokoff/Children's Tylenol National Child Care Teacher Award for a grant proposal she wrote to fund a program that teaches children music, rhythm, coordination and social skills.
As winner of the grand prize, Janis will receive an additional $1,000 to fund her project, according to a news release.
The funding will provide students in Janis' prekindergarten class with instruments from around the world to use individually or in small or large groups. The goal of her proposal, titled "Using Music and Movement to Show Our 'True Colors,'" is for children to develop an appreciation and basic understanding of not only music, but also culture.
"If children begin to feel comfortable and confident expressing themselves through music and movement, this may then lead into feeling comfortable and confident in other areas of their development," Janis stated in the release. "I want the children to gain an appreciation for music and movements from other cultures, as well as finding similarities that link us all together."
Janis will accept her award April 11 in Philadelphia. She has been teaching prekindergarten students at Lindbergh for 20 years.
"We are very proud of Lisa, and all of our teachers at Lindbergh ECE," Director Charlene Ziegler stated in the release. "Their creative approaches to helping children grow socially and academically are what makes Lindbergh's programs one of the best in the area."
In a TLLCCF press release, Director Alan Miller stated: "Child care teachers are at the forefront of a child's first learning experience … They teach children how to read, write, explore, and ask questions. Child care teachers, particularly those honored as our national award winners, are professionals. Their curriculum-based lesson plans are designed to further children's natural creativity and stimulate curiosity to explore.
"Child care teachers play a vital role in the development of children."