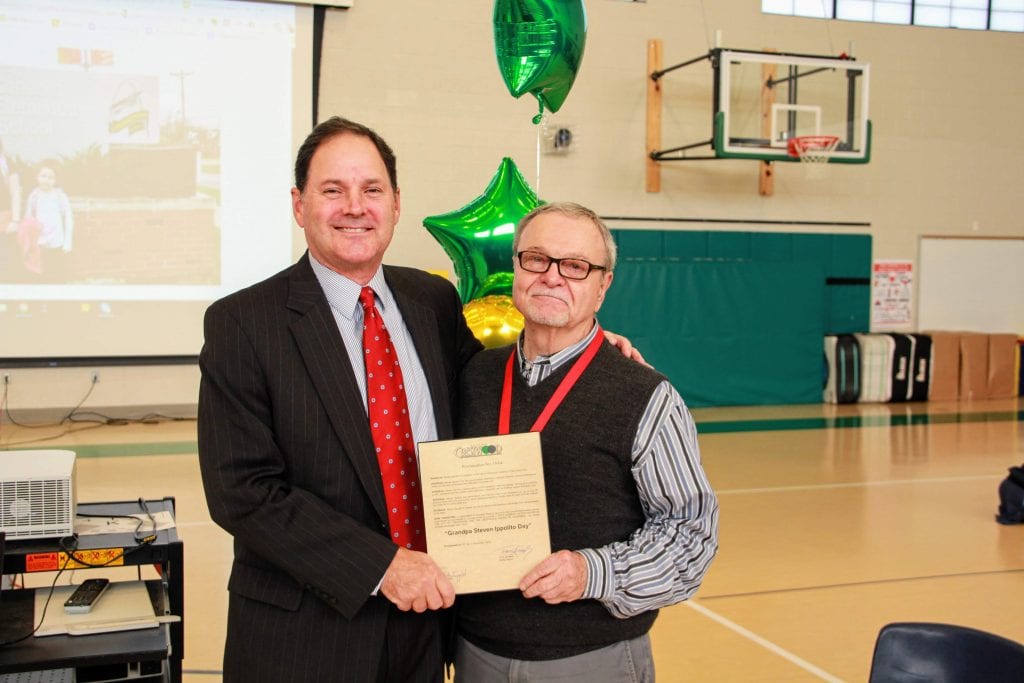 A Crestwood resident and Concord Elementary School volunteer was celebrated last month thanks to a proclamation signed by Crestwood acting Mayor Tony Kennedy.
During a surprise all-school assembly, Kennedy presented Steve Ippolito with a proclamation declaring Nov. 20 "Grandpa Steven Ippolito Day."
Ippolito is a Crestwood resident of 49 years and the grandparent of two students at Concord Elementary School. For the past several years, he has reported for duty each day as a volunteer, filling in wherever help is needed.
"Grandpa Steve," as he is affectionately known, cuts out papers, manages the lost and found, organizes the STEM makerspace, decorates bulletin boards, assembles furniture for teachers ("He's an IKEA pro!"), and even fills in as a volunteer crossing guard for students who walk home from school. He also goes out of his way to send flowers and fund lunches for staff. This year, he brings every staff member and teacher a cupcake on his or her birthday, just to celebrate.
"Grandpa Steve is a Concord hero," said Concord Principal Angie Moehlmann. "He is at our school each and every day to support teachers, students and parents, and we are so excited to honor him for his selfless giving to our community."