Lindbergh cancels all after-school activities tonight
Grand-jury announcement expected today
Lindbergh Schools has canceled all after-school activities and events for tonight — Monday — in light of the announcement of the grand jury decision in the Michael Brown and Darren Wilson case, a precaution to make sure that all students are safe.
A special Board of Education meeting scheduled for tonight has not been canceled.
In similarly worded emails sent over the past two weeks to parents, Lindbergh Superintendent Jim Simpson and Mehlville School District Superintendent Norm Ridder assured parents that the districts are closely monitoring the events in Ferguson, and parents should have a plan in place in case the district dismisses early in light of a grand jury announcement or other events.
"Please be assured that the safety of our students and staff is our first priority and will dictate all of our decisions," Ridder wrote.
Although the distance between Mehlville and Lindbergh and Ferguson means that it is unlikely that protests will reach into district boundaries and disrupt school activities, Ridder and Simpson noted that parents could work in Ferguson and transfer students from the Riverview Gardens School District and the Voluntary Interdistrict Choice Corp., or VICC, program could live in areas affected by protests.
Riverview Gardens has already canceled school for tomorrow, Tuesday, which means its students who go to Mehlville will not be provided any bus transportation to get to school. The last time that happened, up to one-third of the students drove themselves or were driven by their parents to Mehlville anyway, but most students were not able to attend school.
Although most of Ferguson is in the Ferguson-Florissant School District, the area centered around West Florissant Avenue, the epicenter of August's protests following the shooting of teenager Brown by Ferguson Police Officer Wilson, Canfield Green and three other apartment complexes, is part of Riverview Gardens.
With that in mind, the district is in close contact with St. Louis County Police Department officers in the South County and Affton Southwest Precincts, Ridder noted.
Although national media in Ferguson waiting for the grand jury announcement contacted Mehlville officials last week to ask whether Wednesday's two-hour early dismissal was related to the grand jury decision, the early dismissal was already scheduled for teacher training and was unrelated to the Ferguson grand jury.
Parents can stay tuned for any news on the grand jury announcement at
, the Call's Twitter page at twitter.com/stlcall and Facebook page at facebook.com/callnewspapers, the district's SchoolReach phone notifications, email listserv, the district's website mehlvilleschooldistrict.net and the district's Facebook page at facebook.com/MehlvilleSchoolDistrict.
About the Writer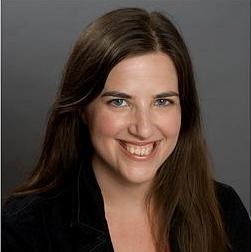 Gloria Lloyd, News Editor
Gloria is the editor of The Call. If you have any thoughts or suggestions for coverage, email her at glorialloyd@callnewspapers.com.