Lindbergh boys' soccer team looks to make run for postseason glory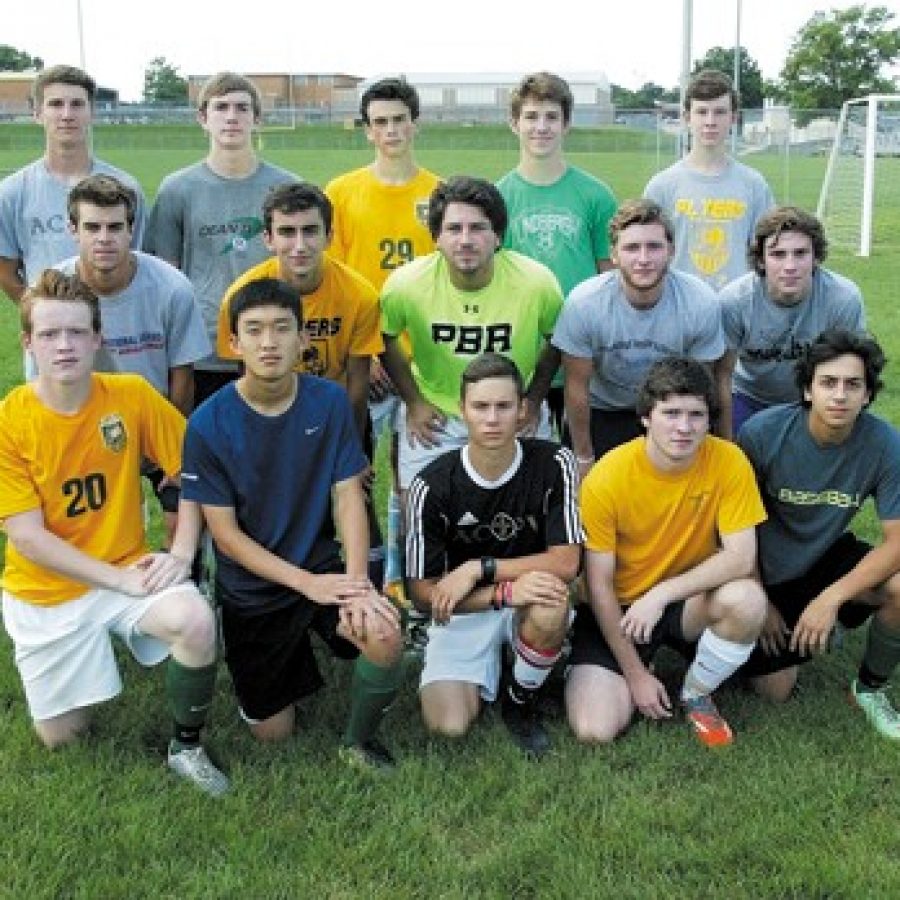 Optimism surrounds the Lindbergh High School varsity boys' soccer team as the Flyers hope to make a run for postseason glory in 2016.
"Our goals, as always, would be to win conference and district titles and hopefully advance into the state postseason run," Lindbergh head coach Mark Giesing told the Call.
The Flyers have suffered a slight drought in recent years as they haven't enjoyed a lot of postseason success, but they hope to make it rain this season.
They are coming off a successful season, going 15-10. But the Flyers fell 2-1 to Mehlville in the district matchup last season.
Things have been looking good this preseason for his team, and Giesing hopes to build off last year's success. He is optimistic about his squad, which has several multi-year varsity players on it.
"We have a very senior-dominant group this year with 17 rostered seniors. Training has been going very well, and we come in with high expectations," Giesing said.
Of the many returning players, the Flyers will lead with their three team captains Sean Gordon, Michael Spence and P.J. Schappert.
In practices, as the team was coming together, Giesing identified a trend that should be a strength for the Flyers this year.
"We see ourselves as a very offensive-minded squad with a lot of emphasis on possession of the ball," the Lindbergh coach said.