Lindbergh board recognizes National Board-Certified teachers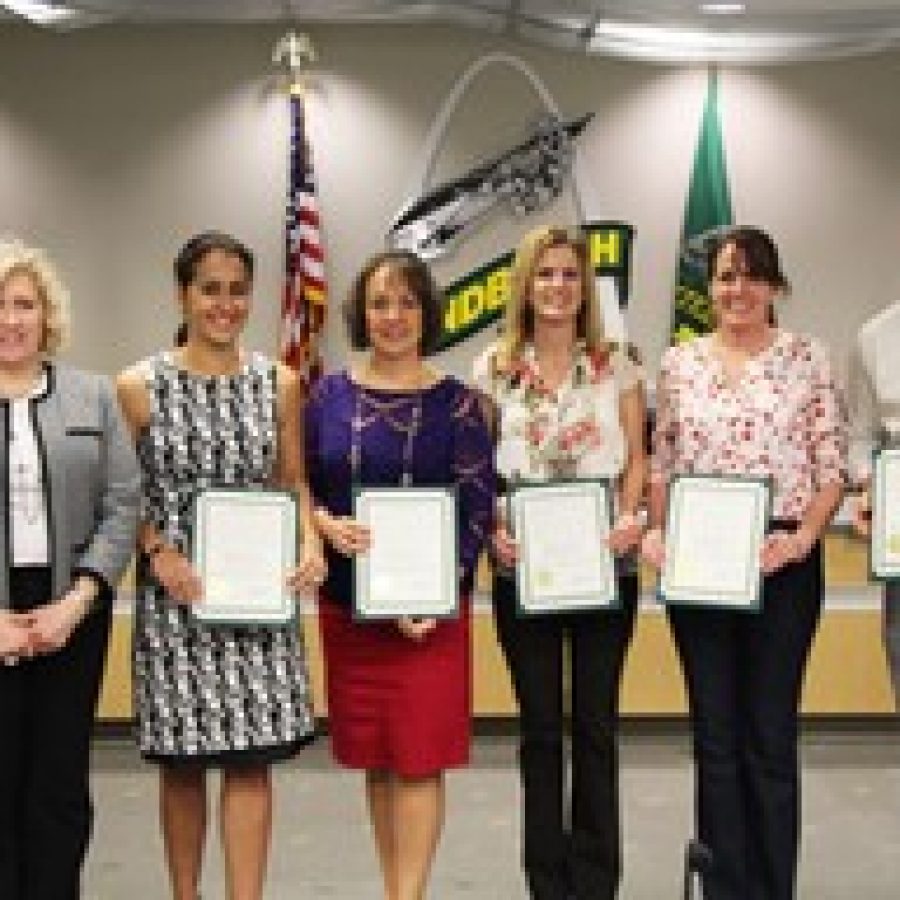 The Lindbergh Schools Board of Education recently recognized seven teachers for passing the National Board Certification process.
Lindbergh now has 35 educators districtwide that have earned this prestigious honor, which is the most advanced professional credential available to American teachers.
"National Board Standards and National Board Certification define and measure teaching excellence," Brian McKenney, assistant superintendent of human resources, stated in a news release. "Lindbergh Schools is proud that so many of our teaching staff have chosen to pursue this esteemed status."
Lindbergh's National Board-Certified teachers complete rigorous requirements that include completing a four-part portfolio, submitting student work and videotaping classroom activities. In 2013, 4,000 teachers nationwide achieved National Board Certification.
Lindbergh's latest class of National Board-Certified teachers are:
• Brad Durnell, Lindbergh High School, social studies.
• Judi Fuchs, Sperreng Middle School, math.
• Anne Gastreich, Concord Elementary, fourth grade.
• Sharon Henry, Lindbergh High School, math.
• Karen Kershaw, Lindbergh High School, math.
• Barry Marquart, Lindbergh High School, science.
• Leah Wenger, Truman Middle School, math.
"We congratulate the teachers who achieved National Board-Certified status in 2013," McKenney added. "Their dedication and commitment to excellence sets a great example for us all."