Lindbergh board honors National Merit, International Baccalaureate students, AP scholars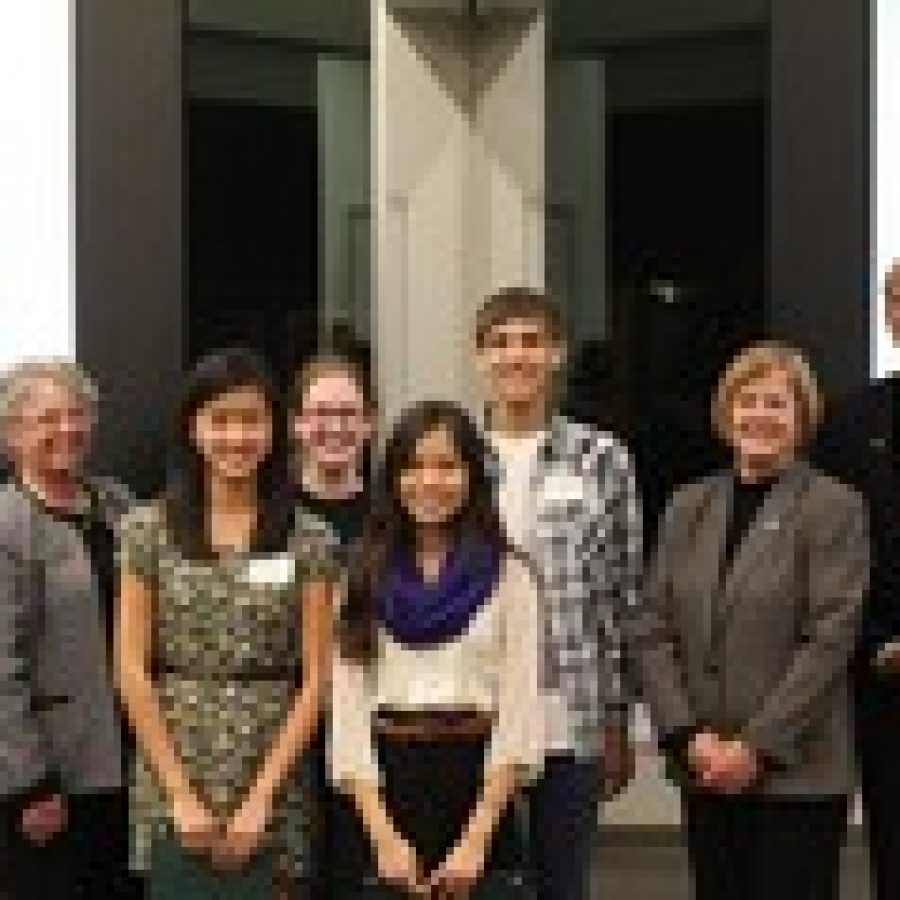 The Lindbergh Schools Board of Education honored a number of exceptional Lindbergh High School students last week during the annual student recognition ceremony.
Besides honoring six 2013 National Merit Semifinalists, the board recognized one 2013 National Achievement Scholarship Semifinalist, six 2013 National Merit Commended Students, sixteen 2012 International Baccalaureate Diploma Recipients, twenty 2013 Inspirational Teachers and one hundred and twenty 2012 AP Scholars, according to a press release.
"Tonight we have a special opportunity to recognize Lindbergh High School students who exemplify the high caliber of academic achievement that makes LHS one of the best schools in the nation, and a National Blue Ribbon School," board President Vic Lenz stated in the release. "We are proud to honor these students, and their parents and teachers who support these incredible young men and women in their accomplishments."
The 120 AP Scholars from 2012 include eight National AP Scholars, who received an average score of at least four on all of their AP exams and scores of four or higher on eight or more of those exams. Lindbergh's 2012 National AP Scholars are Daniel Anderson-Little, Emily Antrobus, William Bernard, William Black, Kyle Burkhart, Kendall Helbert, William Iverson and Mariano Marin.