Lindbergh administrators host clergy at annual breakfast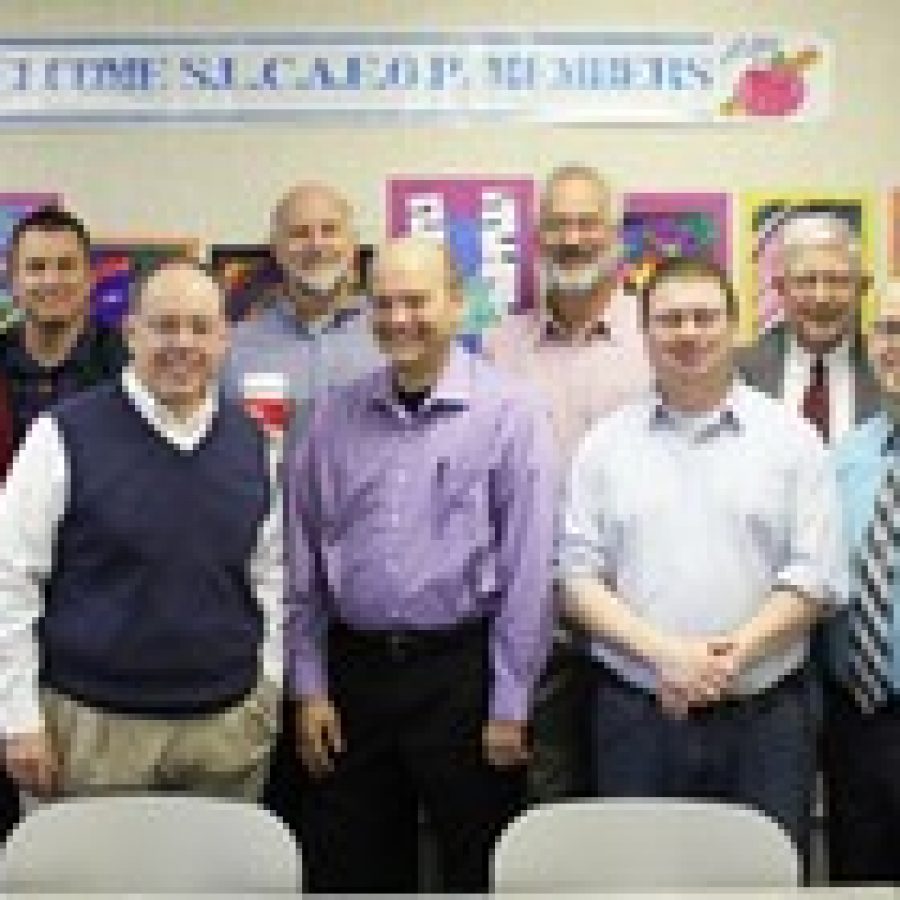 Lindbergh Schools Board of Education members and administrators recently met with representatives from local churches to provide an update on district programs and discuss how both institutions can work together to meet the needs of students.
In particular, administrators and clergy discussed the growing number of young families who are moving to the area and how best to serve them, according to a district news release.
"Churches and schools play vital roles in our community, and each institution becomes stronger when we work well together," Superintendent Jim Simpson stated in the release. "This annual collaboration allows us to share ideas about ways to serve our community well."
Guests at the annual Lindbergh Schools clergy breakfast, back row, from left, are: the Rev. Michael Bronner, Lutheran Church of the Resurrection; Ryan VanHorn, Providence Reformed Presbyterian Church; Pastor Harry Schroeder and Pastor Kevin Pratt, Southgate Church; and interim Rev. Dr. Hale Schroer, St. Lucas United Church of Chris. Front row, from left are: Pastor John Childers, South County Baptist Church; Brian King, Webster Gardens Lutheran Church; Lance Long, First Baptist Church of Crestwood; the Rev. Joshua Anderson, Providence Reformed Presbyterian Church; Pastor Troy Allison, South County Baptist Church; and Pastor Keith Morgan, Concord Trinity United Methodist Church. Not pictured is Mike Priest, Christ Community Church.