"Healthy Living" by Carl Hendrickson
For the Call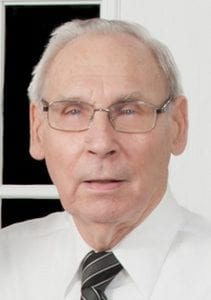 Dec. 6 was his 10th birthday, but it was not just an ordinary birthday spent with family.
No, this was going to be a joint birthday party with a good friend and fellow classmate whose birthday was Dec. 7. All their friends and classmates were invited.
Can you imagine the gifts that they were to receive? When I was 10, the gift to get was a Red Ryder BB gun.
When our boys were young, Star Wars became the rage, and a lightsaber was the perfect gift for boys at the time.
As fourth-graders who would soon be 10, I am sure the two had many a dream about the delightful gifts they would receive. We all look forward to the gifts on our birthday, whether we will be 10, 20, 50 or 80.
The two boys attend a Catholic school outside of Detroit. During the Advent season, the school theme was "Be the Light."
And this is what these two young boys did.
Unselfishly, they donated all their gifts to the Ladies of Charity, a Catholic organization that has assisted the poor in the United States for over 150 years.
They would have loved to keep many of the more than 30 games and toys, but they decided to "Be the Light" and assist young people less fortunate then themselves.
One of the young boys is our youngest grandson. We are very proud of him and his unselfish dedication to assist those less fortunate.
I write this not to brag about our grandson — well, perhaps just a tiny bit.
During the Christmas season, we all give generously to many charities. This is wonderful. However, need knows no season.
The hungry, the homeless and the poor are with us year-round.
If your birthday is in spring, summer or fall, perhaps you can "Be the Light."
Or you can do so if you have a winter birthday.
My birthday is on New Year's Day. Yes, it has been a national holiday ever since my birth — and years before. This year I decided to "Be the Light" and give rather than receive. I donated to the St. Vincent DePaul Society and asked friends and relatives to do so also.
I have belonged to organizations that have summer picnics. The only cost to attend was canned goods that were donated to a charity such as Feed My People. Poor children can receive free lunch and perhaps a free breakfast at school.
However, when school is out during the summer they often go hungry. Donations of canned goods and staples are much appreciated.
Perhaps your organization can "Be the Light" and do something similar.
The Christmas season is a wonderful time to help those less fortunate. It is wonderful that you do so. But do not forget that the unfortunate are with us year-round.
"Be the Light" for them no matter the season.