LHS student youngest U.S. Paralympian to participate in 2012 London Games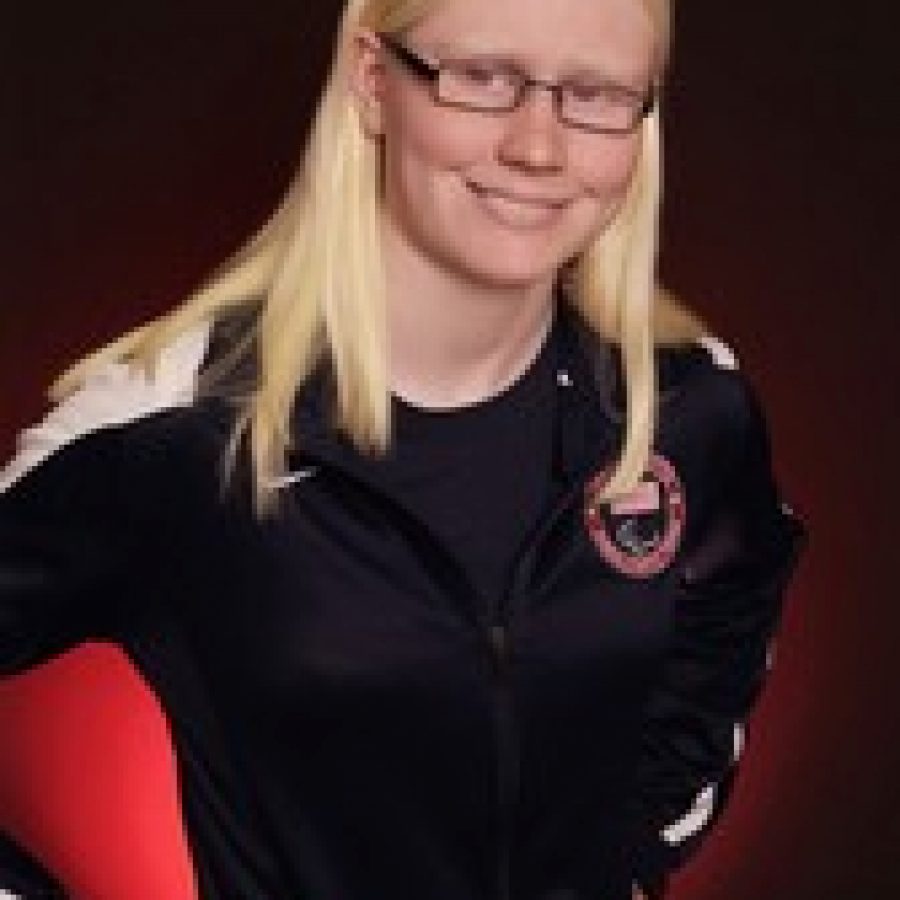 Lindbergh High School freshman Colleen Young, 14, will be the youngest U.S. athlete to compete in the upcoming London 2012 Paralympic Games, set from Aug. 29 to Sept. 9.
Colleen, daughter of Doug and Bridget Young, holds five American records in breaststroke and is currently ranked second in the world for the 100-meter breaststroke in her Paralympic classification, which is visual impairment. She hopes to medal in her signature event, but also will swim the 200-meter individual medley, the 50-meter freestyle and the100-meter freestyle.
"Hopefully I will medal in London," she stated in a news release. "That would be really cool."
Years of hard work and dedication are paying off for this talented swimmer. Most recently, Colleen has been swimming six days a week for the Clayton/Shaw Park Tide Riders, and she looks forward to trying out for the LHS Flyers swim team this winter.
Colleen's visual impairment is the result of albinism, a genetic disorder.
Colleen will compete in the same pool where her 2012 Olympic Team heroes Missy Franklin and Rebecca Soni swam earlier this month and will stay in Olympic Village.
She leaves Aug. 15 to begin her training in Stuttgart, Germany, before heading to the games in London.