Leonard, Joan Thomas celebrate 50th wedding anniversary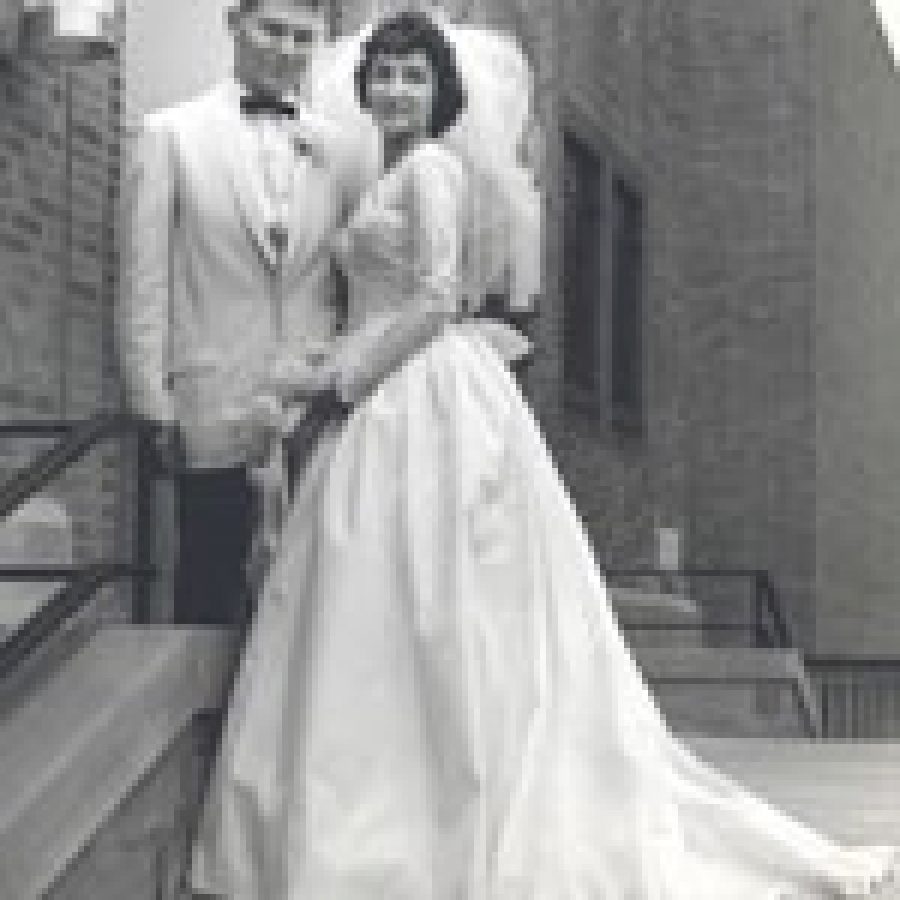 Leonard B. Thomas and Joan M. Thomas celebrated their 50th wedding anniversary Sept. 1.
The couple traveled to the East Coast, visiting the Biltmore, the beach and family in North Carolina. Upon their return, they spent Labor Day weekend at the Lake of the Ozarks. The family celebrated with a dinner at the Pasta House.
Mr. Thomas and the former Joan Roth were married Sept. 1, 1962, at Carondelet Baptist Church in St. Louis by the Rev. E.N. Rogers.
Mr. Thomas is retired from the International Brotherhood of Electrical Workers Local No. 1 and Sachs Electric, where he worked for 37 years. Mr. Thomas also served in the National Guard for 10 years.
They are the parents of three children: Rhonda (Scott) Lebbing of Imperial; Mary Kaye (Richard) Williams of Oakville; and Leonard Randal Thomas of Oakville.
The couple have six grandchildren: Amanda Lebbing, Riley Hawkins, Reese Lebbing, Mackenzie Williams, Leonard Rain Thomas and Tagary Thomas.