Lemay Chamber presents annual awards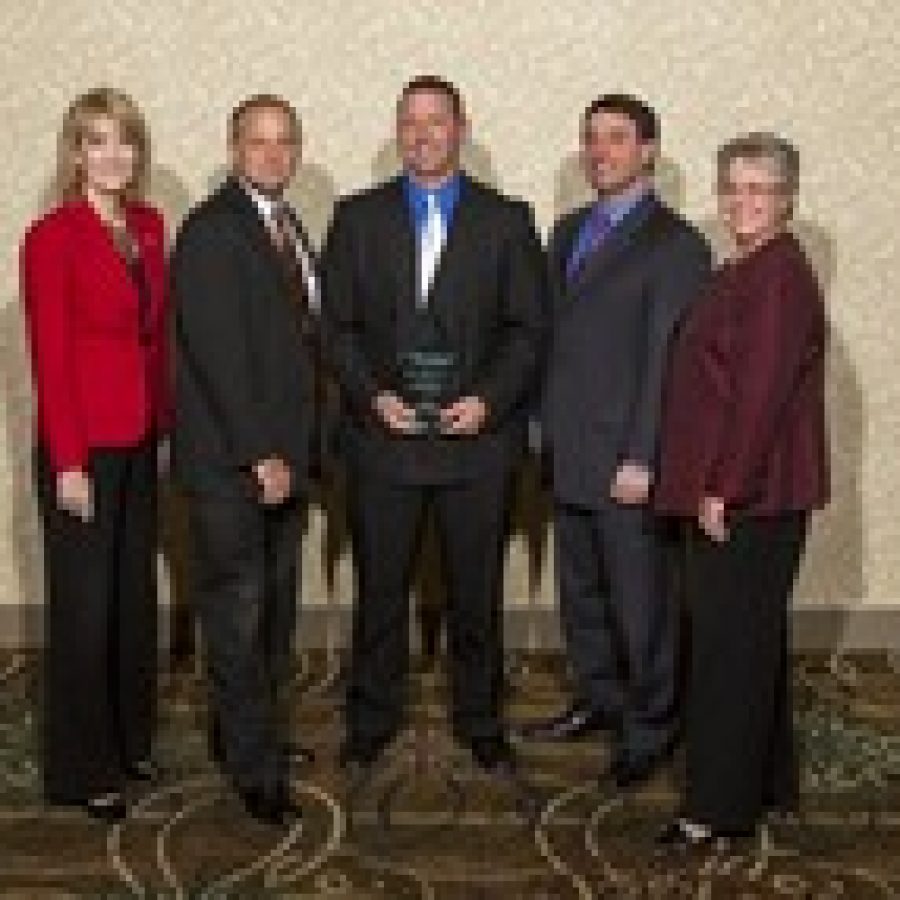 The Lemay Chamber of Commerce presented awards at its 35th annual Awards Dinner this past week, sponsored by Midwest BankCentre.
Lemay resident and Hancock Alumnus Tom Dittrich Jr. received the chamber's highest honor, the Edgar P. Crecelius Service Award, according to a news release. 
Dittrich was recognized for his outstanding commitment and dedication to area youth; he is a volunteer director and coach of the Tigers Baseball and Softball Program, which serves more than 100 girls and boys every year, ensuring that Hancock students have a safe environment in which to learn a great sport — a sport that teaches them teamwork and cooperation and promotes physical fitness. 
He is also president of the Hancock Alumni & Community Association, a volunteer for Parents and Teachers Helping Students, Watch DOGS — Dads of Great Students — a liaison for the Masonic Child ID Program and co-developer of the Sgt. Amanda Pinson Memorial Golf Tournament.
The Institute for Family Medicine was recognized with the 2012 Community Service Award for its dedication to providing healthcare for Hancock Place students, faculty, and staff, as well as all residents of the 63125 ZIP Code. 
U.S. Rep. Russ Carnahan and TC Parsons, for his work with the Lemay Housing Partnership, both were honored with Above & Beyond Awards for their contributions to Lemay.
A record number of Commercial Beautification Awards were presented to nine businesses, the release stated:  Café Telegraph, Cotton's Ace Hardware, Family Fresh Produce, First Cash Pawn, Hilvin Properties, Mid-East Area Agency on Aging's South County Senior Resource Center, Missouri Civil War Museum, St. Louis County Port Authority, and Tesson Roofing & Exteriors.