Larry and Mary Ann Cuppy celebrate their 68th anniversary
Larry and Mary Ann Cuppy recently celebrated their 68th wedding anniversary.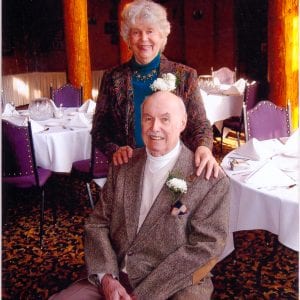 Larry was a Marine during World War II and enjoyed a lifelong career with AT&T, while Mary Ann has enjoyed her life as a homemaker, wife and mother of seven children.
The couple has 11 grandchildren and six great-grandchildren.
They were married at Holy Ghost Catholic Church in St. Louis and have lived their whole lives in the St. Louis area.