Kalmer, Lynch exchange vows during ceremony in Aviston, Ill.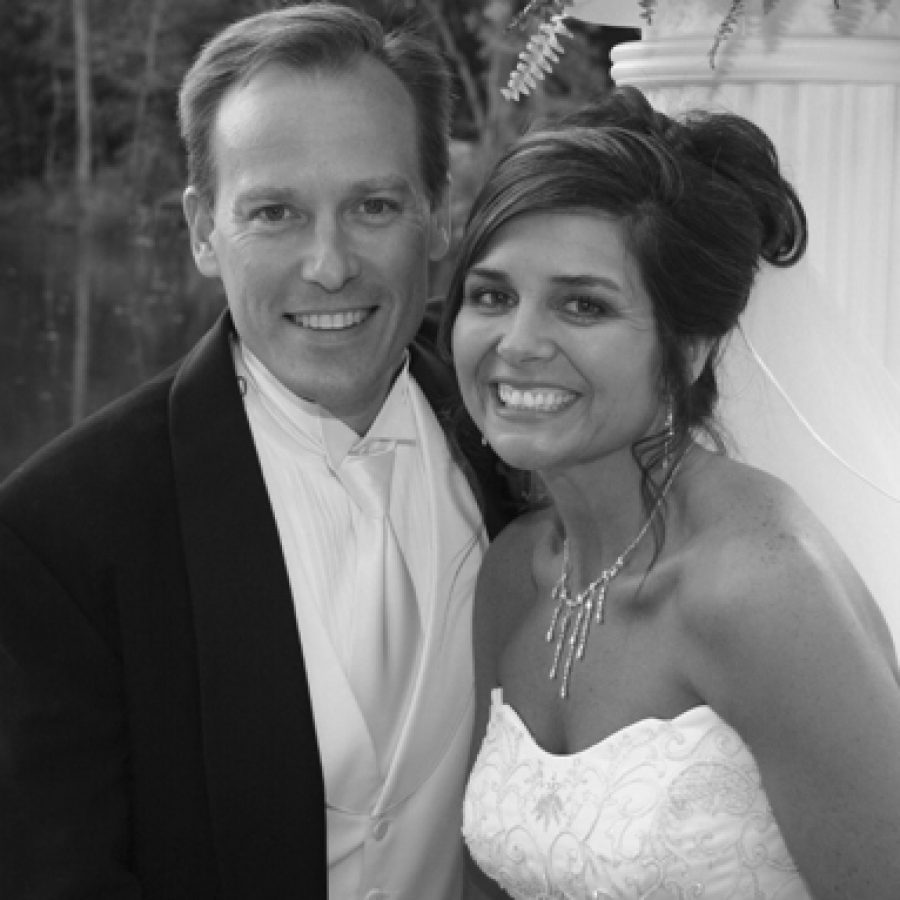 Susan Marie Kalmer and William Clay Lynch were married Oct. 15 at Hidden Lake Winery in Aviston, Ill.
The bride is the daughter of Jerome and Rose Kalmer of Damiansville, Ill.
The groom is the son of Robert and Gina Lynch of Mountain Home, Ark., and the late Carol Lynch.
The matron of honor was Sharon Schriewer. Bridesmaids were Barb Kalmer, Jackie Schniers and Debbie Lynch. Junior bridesmaids were Rebecca Lynch and Danielle Kalmer.
The best man was Jeff Boatman. Grooms-men were Steve Kalmer, Shawn Lynch and Luke Mariner. The usher was Kevin Lynch. The ringbearer was Calvin Kalmer.
The bride is a graduate of Mater Dei High School in Breese, Ill., and a graduate of Parks College of St. Louis University with a bachelor's degree in electrical engineering. She is employed by Mallinckrodt, Tyco Healthcare in St. Louis.
The groom is a graduate of Lindbergh High School in St. Louis and a graduate of Webster University in St. Louis with a bachelor's degree in business management. He is employed by French Gerleman Electric in Maryland Heights.
The couple reside in Damiansville, Ill.