Judge places Sunset Hills Econo Lodge in receivership
Reporter loses part of finger in incident with city attorney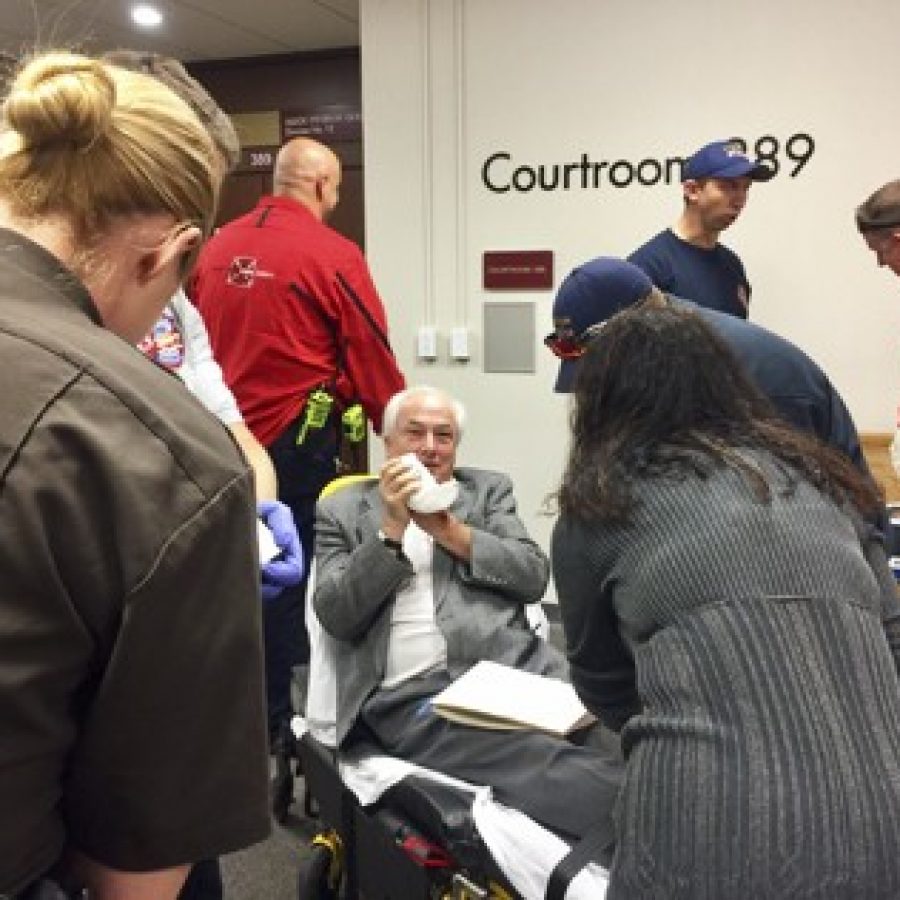 A judge ruled Wednesday that the embattled Sunset Hills Econo Lodge will be placed in receivership and no longer operated by its current owner.
But the ruling was overshadowed by an incident in which part of a reporter's finger was cut off in a door slammed by the Sunset Hills city attorney.
St. Louis County Circuit Judge Ellen Siwak, who was retained by voters Tuesday, approved a 60-day receivership agreement with the hotel, receiver Midas Hospitality LLC and mortgage holder Royal Banks of Missouri. Instead of making the decision in public as city officials had thought she would, Siwak held the pre-trial conference in closed doors in her chambers at the St. Louis County Courthouse.
No members of the public were allowed into the closed-door hearing, despite at least five residents and Sunset Hills Sgt. Jeff Senior attending to testify.
When Post-Dispatch reporter Tim O'Neil and a Call reporter followed City Attorney Robert E. Jones outside the courtroom after the hearing, the attorney said before he would talk with reporters he had to meet with his clients — presumably, Mayor Pat Fribis, City Administrator Eric Sterman and Ward 1 Alderman Dee Baebler, who had all tried to attend what they expected to be an open hearing.
"Have you guys ever heard of a courtroom?" O'Neil said.
The five residents, Sterman, Fribis and Baebler went down the hall into a room off another courtroom, and Jones shut the door. With city residents inside, O'Neil knocked and opened the door.
Without a word, Jones slammed the door, which closed on O'Neil's hand and cut off at least a half-inch of O'Neil's middle finger.
"Look what you did to me …," O'Neil said, as one of the residents in the room, a paramedic with the Mehlville Fire Protection District, rushed to help him. The other reporter called 911.
Before Clayton police talked to O'Neil, they told the Call they were classifying the incident as an accident, but O'Neil called it an assault and later told a Post-Dispatch reporter that Jones "lunged into the door and slammed it hard."
Police later interviewed the reporter at Barnes-Jewish Hospital, where he was treated and released.
Jones declined to comment on the incident, but he told police that he did not intentionally slam the door on O'Neil's hand. Police at the scene interviewed Fribis, Baebler, Sterman, and other witnesses, who all said they believed it was an accident. A Call reporter witnessed the incident from behind O'Neil.
The responding ambulance was delayed by courthouse construction. Just before he was taken out on a stretcher, O'Neil connected the incident to a broader trend of lack of respect for the media and transparency in government.
"It's kind of a statement on what's left of the rights of the reporter," he said. "The general public and the mayor and the city administrator are in there, after nothing happens in the courtroom."
Jones believed the closed conference with members of the public present fell under attorney-client privilege because the residents were at the hearing to serve as witnesses if Siwak ruled an open hearing would go forward, Fribis said.
In 42 years as a reporter, O'Neil said he had never experienced anything like it.
"I've been knocked over tables and things like that," he said. "But I've never lost a piece of me."
About the Writer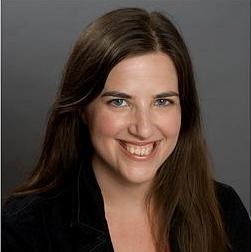 Gloria Lloyd, News Editor
Gloria is the editor of The Call. If you have any thoughts or suggestions for coverage, email her at glorialloyd@callnewspapers.com.