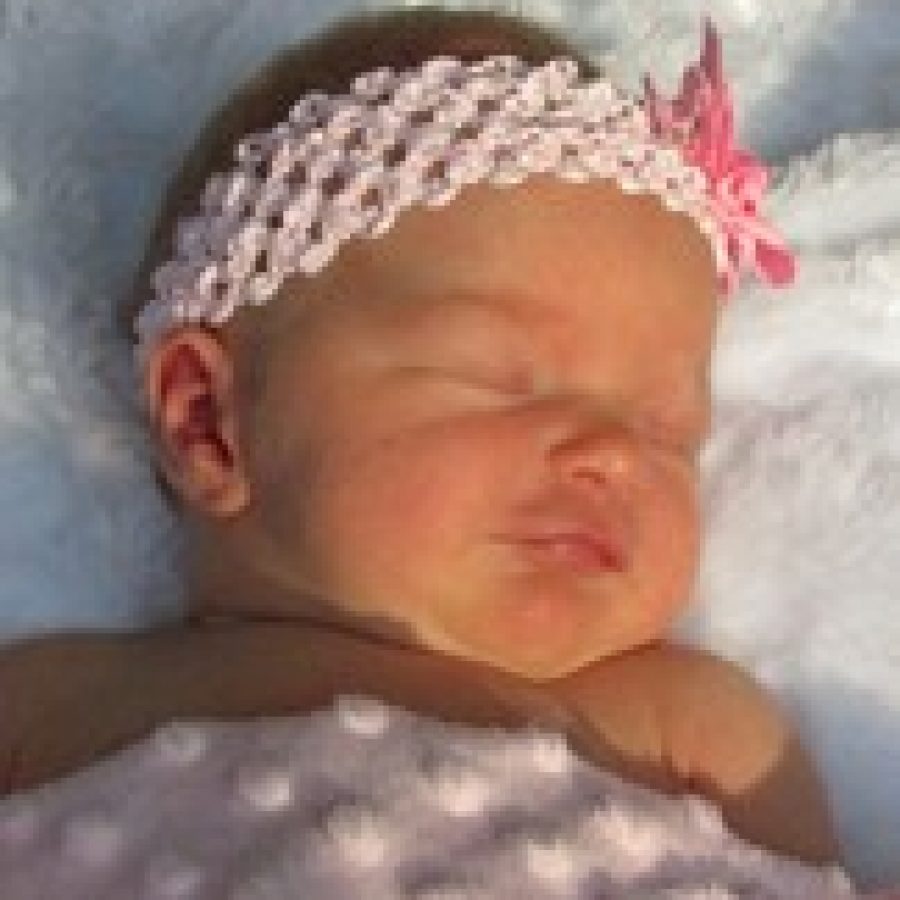 Rory and Courtney Judd of St. Louis announce the birth of their second child, Ellie Grace, 19¾ inches, 7 pounds, 7 ounces. She was born April 17 at Mercy Hospital.
Elder child is Madelyn, 2.
Maternal grandparents are Larry and Brenda Mayton of St. Louis.
Paternal grandparents are Richard and Mary Judd of Crestwood.