Johnny Mac team names Mahler MVP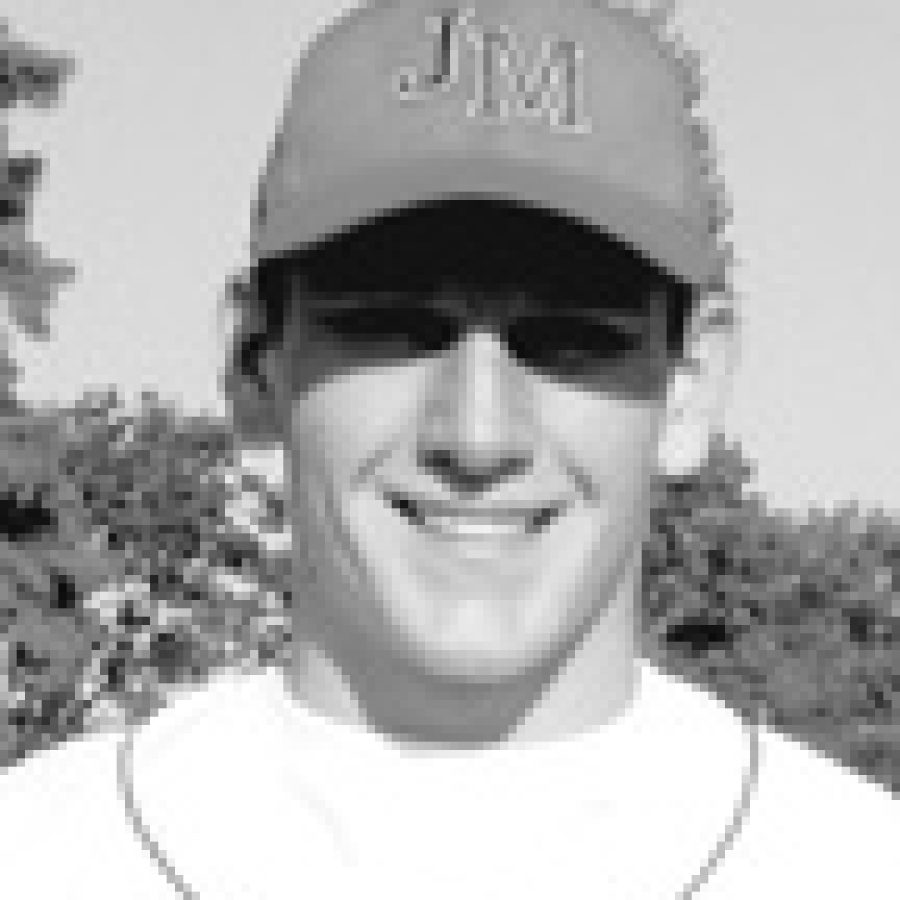 Johnny Mac's Kevin Mahler is the epitome of the ideal baseball player.
He can hit for average, hit for power, drive in runs, draw walks, steal a base here and there and commit zero, if any, errors in the outfield. It's a sure bet that come next summer, many colleges throughout the Midwest will want Mahler to join their team.
"Kevin's a great athlete that's big and strong and is a smart baseball player," Johnny Mac coach Steve Braun said. "He's going to be a guy that a lot of people are going to want at the end of next year."
This season, Mahler boasted a .463 batting average with a team leading 34 runs batted in. Mahler also led Johnny Mac with six home runs while recording nine doubles, four triples and four stolen bases.
In recognition of his hard work both on and off the field, Mahler recently was named Most Valuable Player for the Johnny Mac team.
"Kevin works very hard," Braun said. "He's normally one of the first guys in the cage before the game. He really makes it a point to do things better the next time he's at the plate."
Mahler will be a senior at Mehlville High School and started in left field during the Panthers' state semifinal run in 2005. He hopes that the Panthers can make a similar run in 2007.
"It was great to play with those guys (Steve Braun, Mike Zeller and Jake Morgan) because they were great leaders," he recalled. "Just to get there (the state semifinal), words can't even describe it."
This fall, Mahler will play for the Mehlville football team and will start as quarterback. Mahler completed 47 passes for 1,216 yards and 12 touchdowns last season. He also recorded nine interceptions for an 87.531 quarterback rating.
Mahler believes that this season's Panther football team will be a stark contrast to last season's disappointing 2-8 record.
"I think we're going to have a huge turnaround this year," Mahler said. "Last year we didn't have that senior leadership. We're opening up against Eureka and I know we'll be ready for them this year."