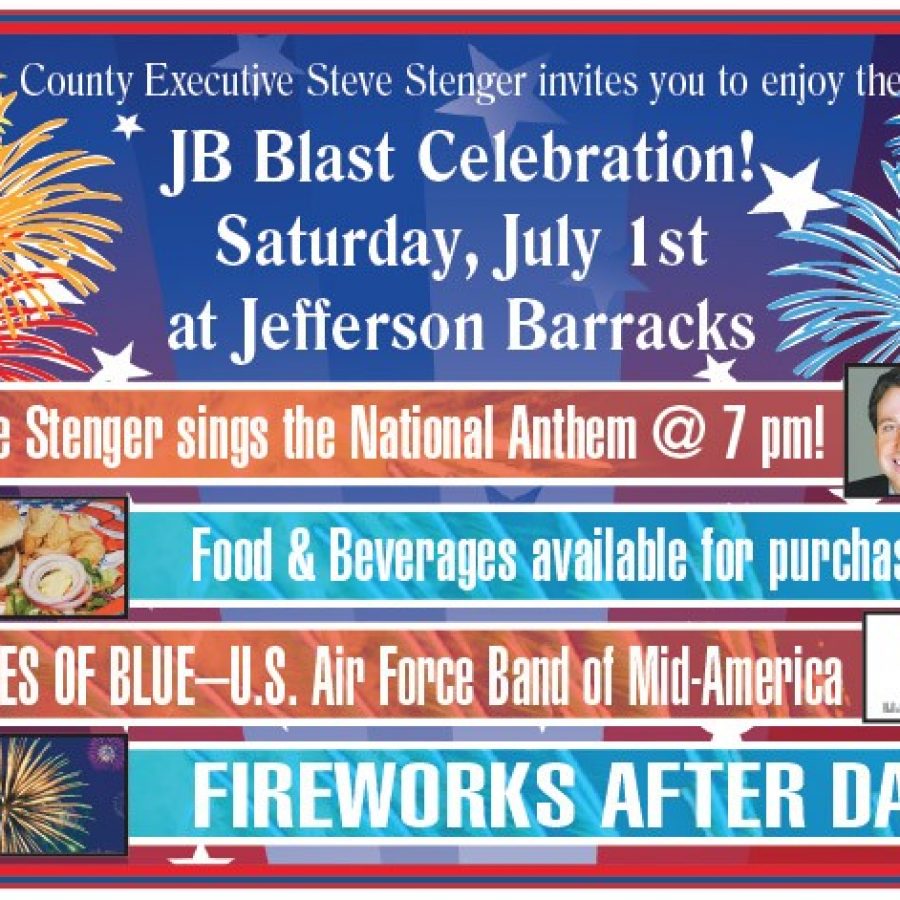 The 2017 JB Blast will light up the sky in south county at 7 p.m. Saturday, July 1, at Jefferson Barracks Park, 345 North Road.
Admission is free. Along with south county locals, visitors from throughout Missouri and Illinois visit Jefferson Barracks off Telegraph Road and Interstate 255 for the festivities.
As it always does, the event will kick off with County Executive Steve Stenger singing "The Star-Spangled Banner" at 7 p.m. Stenger sponsors the celebration, as he once did as the 6th District councilman, along with the county Parks and Recreation Department.
The JB Blast also will feature music under the stars from Shades of Blue, the U.S. Air Force Band of Mid-America, performing at the Veterans' Memorial Ampitheatre. Concessions will be for sale.
The grand finale is, of course, the fireworks display to celebrate our nation's birth. The fireworks are set to light up the sky after dark, roughly around 9 or 9:30 p.m.
Call (314) 615-4386 for more information.
The annual fireworks celebration is funded by donations, which were accepted by the County Council earlier this year.