Jankowski earns doctor of veterinary medicine degree from Oklahoma State University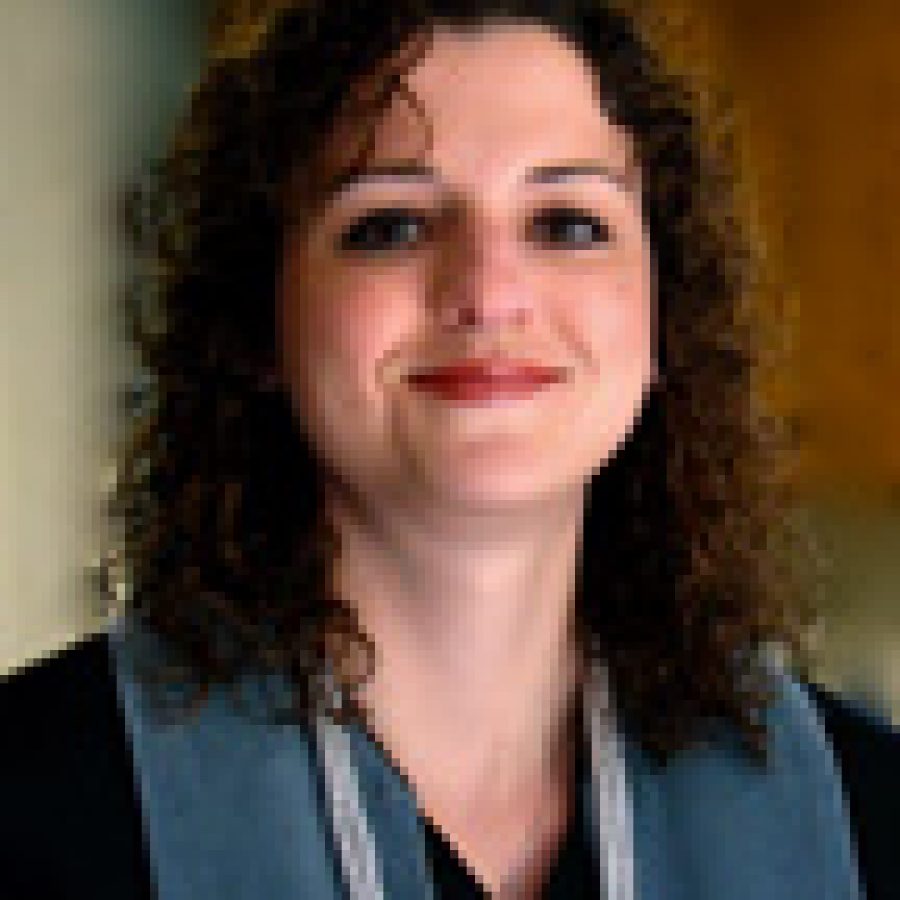 Gwen Robertson Jankowski was one of 76 students who received a doctor of veterinary medicine degree during recent convocation and hooding exercises at Oklahoma State University's College of Veterinary Medicine.
She will continue her studies as the zoo and exotic animal intern at Louisiana State University and the Baton Rouge Zoo.
A member of Phi Zeta Veterinary Honor Society and Phi Kappa Phi Honor Society, she received the American Auxiliary Veterinary Medical Associates Award as Outstanding Senior Veterinary Student. Jankowski's awards her senior year also included the "Lady" and "Shasta" Cooper Memorial Scholarship and the Austen W. and Andrea Weedn Foundation Scholarship. She inaugurated the OSU student chapter of the Association for Women Veterinarians and was class representative her first, second and fourth years.
She is the daughter of Jim and Kathleen Robertson of Crestwood and the daughter-in-law of Steve and Elizabeth Jankowski of Alton, Ill., Her husband, Ben, is territory manager for Fort Dodge Animal Health,
A 1998 Lindbergh High School graduate, she earned her bachelor's degree in biology from Truman State University in 2002 and pursued a master's degree in environmental education and recreation at the University of New Mexico in Albuquerque before beginning veterinary studies at OSU in 2004.