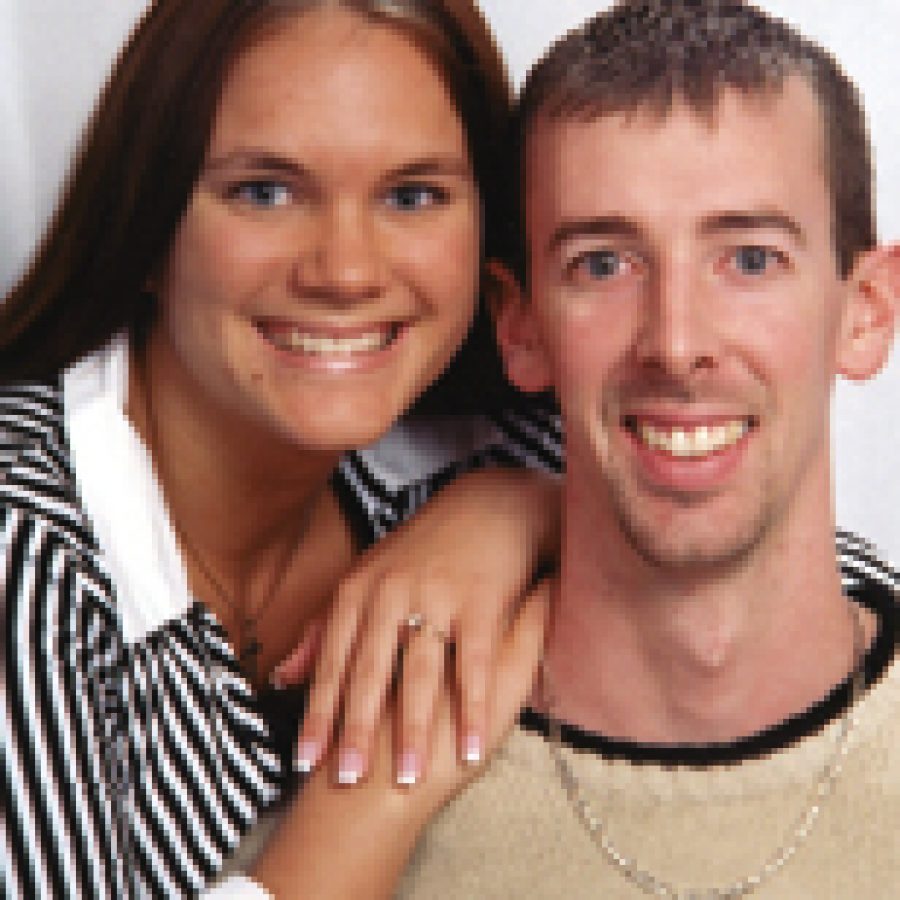 Kelli Brandle, daughter of Kathi Brandle of Hillsboro and Ralph and Peg Brandle of Chicago, Ill., and Jeremy Ward, son of Ron and Phyllis Ward of St. Louis, announce their engagement and forthcoming marriage.
Brandle is a graduate of Hillsboro High School and currently is studying nursing at Jefferson College. She is employed with Cracker Barrel in Shiloh, Ill.
Her fiance, Ward, is a graduate of Triad High School in St. Jacob, Ill., and attended St. Louis Community College. He works for Goley Contracting in Dupo, Ill. and Cracker Barrel in Shiloh, Ill.
The couple plan a Sept. 24 wedding at the United Methodist Church in Hillsboro, followed by a reception at Genesis in south county.
After a wedding trip to Hawaii, the couple will reside in south county.