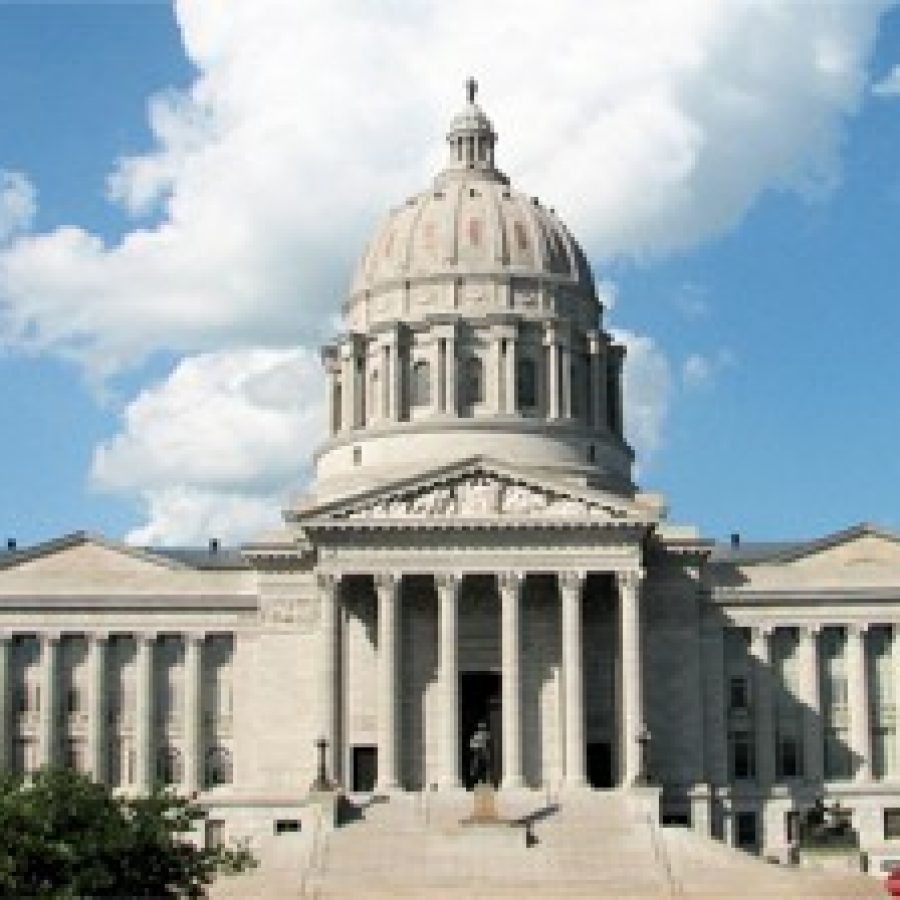 JEFFERSON CITY — Higher education cuts would be felt on a broader scale than just college and university campuses, representatives of those schools recently told state lawmakers.
Cuts to education funding would hurt the state's economy by reducing the number of skilled workers and making Missouri less competitive for attracting businesses, they told members of a House subcommittee on appropriations.
The hearing was held in the wake of an announcement by Gov. Eric Greitens calling for cuts in higher education funding, including more than $38 million from the University of Missouri System. Almost $20 million of that comes from MU.
Several university and college representatives reminded committee members that Greitens made a point in his State of the State address of emphasizing the importance of growing the Missouri economy and making a business-friendly state.
Shawn Strong, president of the State Technical College of Missouri, said schools like his are looking at increasing tuition to make up for a lack of state funding. Most of the students who graduate from the technical college enter fields including manufacturing and skilled trade, sectors that are proven to grow the economy, Strong said.
"If you had to ask me what programs I had to cut to reduce losses, it would be those programs that meet the most critical needs of manufacturers," Strong said, because they generate less revenue. "We can't cut our way to being revenue neutral."
The technical college serves many low-income students, he said, and an increase in tuition would place a burden on them. The college is using $300,000 in reserves to make ends meet in the upcoming year, he said.
"I keep hearing Missouri needs a qualified workforce," Strong said. "We are a workforce developing engine. That is all we do. If workforce development is truly a priority of the state of Missouri, please consider developing in state tech and all the public institutions of higher education."
Many lawmakers have pointed to Medicaid as a major source of the state's budget shortfall, according to previous Missourian reporting. Lawmakers were told Monday that some of the education programs that may be at risk for being cut help reduce the Medicaid burden.
Show-Me ECHO — Extension for Community Healthcare Outcomes — program, run by the MU Medical School, is dedicated to educating primary care physicians to increase the quality of healthcare in rural areas, said Rachel Mutrux, senior program director of telehealth.
The program costs the state $1.5 million, but saves $3.9 million in Medicaid, according to a testimony by Mutrux. The program also saves lives, she said, including three people with melanoma. Primary care physicians learned the proper way to screen for the disease, and they were able to catch the cancer in time, she said.
Rep. Lyle Rowland, R-Cedar Creek, said that like "right to work," education is an incentive to make Missouri a business state.
"I think that's one of the top five questions that any company wanting to move to Missouri is going to ask," Rowland said.
But he said it is also important to balance the state's budget.
Andrea Moravec, chief operating officer of College Bound, which helps low-income students starting in high school, stressed the importance of a good education for boosting economic growth. She said an education shouldn't be based on the "birth lottery" and should be affordable.
Having more people with college degrees creates economic growth through new jobs and higher wages, Moravec said. She said an "increase in economic growth creates a larger tax base for Missouri."
Many who testified mentioned Missouri's Big Goal for Higher Education, an initiative to have 60 percent of adults gain a college degree or certificate by 2025. Missouri is currently 10 percent behind its goal, and these cuts to higher education could make that goal harder to reach, they testified.
Rep. Kip Kendrick, D-Columbia, said divestment in public education is detrimental for Missouri's role in the global economy.
"You bury a generation in debt, it's not just affecting them, it's affecting their purchasing power," Kendrick said. "People are less able to afford homes and cars, or common goods. Then it affects the entire economy."