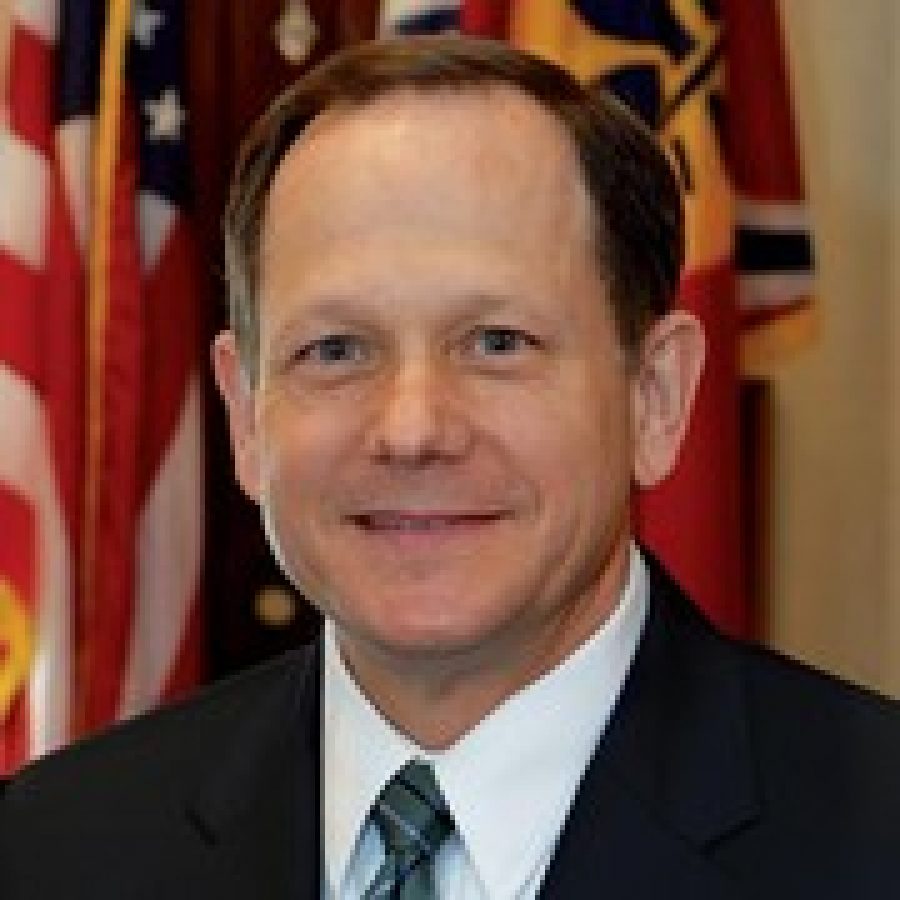 The city of St. Louis has joined a national movement to increase the minimum wage, and though similar efforts have stalled in the county, higher wages in the city could have a local economic impact.
The St. Louis Board of Aldermen voted to approve raising the minimum wage citywide to $11 by 2018, starting in October with an escalating minimum of $8.25, $9 next year and $10 in 2017. The minimum starting wage in both the city and county is currently the state minimum of $7.65, 40 cents higher than the federal minimum of $7.25, adopted in 2009.
St. Louis Mayor Francis Slay originally suggested a $15 minimum wage by 2020, but that proposal met pushback from business owners and city elected officials who felt jobs would flee to the county if the county didn't match that wage hike.
A $20 minimum wage also fell on deaf ears at the County Council, which is dominated by Democrats. First District Councilwoman Hazel Erby, D-University City, attempted to introduce a bill July 28 that would raise the county minimum wage to $10 next year and $15 by 2020, but the bill failed to get a second. Sixth District Councilman Kevin O'Leary, D-Oakville, and 2nd District Councilman Sam Page, D-Creve Coeur, were absent.
County Executive Steve Stenger did not join the council's discussion on the issue, but he had already gone public with County Counselor Peter Krane's concerns about the legal ramifications of a countywide minimum wage.
Stenger, who has often spoken of how he grew up in a working-class family in Affton, says he philosophically supports a higher minimum wage. But Krane has ruled that the county has a "legal impediment" to a countywide minimum wage since it can only set countywide policy on health issues.
Any county minimum wage could only apply to unincorporated areas rather than any of the 91 municipalities, which could potentially set their own minimums to create a patchwork of wages, Stenger said.
Erby said she was in disbelief that she could not get a second for her bill from the union members on the council, Chairman Pat Dolan, D-Richmond Heights, and 4th District Councilman Mike O'Mara, D-Florissant.
"I really I am at a loss for words to think that this council is not in support of a minimum wage increase," she said. "I had a person who was supportive of this call me today and I was quite honest with them that I might not be able to get this through, and they couldn't believe that we have a couple of union members who work under prevailing wage and don't work without a contract who would not support the minimum wage, and I thought that was very interesting …
"I think that's what the people who are working for less than what they should be making to provide for their families feel, is that they just want a fair deal."
Both Dolan and O'Mara said they are in favor of people making higher wages, and Dolan said a statewide increase could solve the county's legal barrier.
Despite Krane's ruling, Erby's legislation would apply to both the unincorporated areas and the cities of the county, unless the cities have revenues lower than $1.5 million.
Before the county establishes any minimum wage, Stenger said he hopes to see an economic impact study, a position O'Mara echoed to Erby.
Stenger is spearheading an effort to mandate accreditation for municipal police departments, which he believes the county has the authority to require because police issues fall under public health.
After Erby's bill failed, she argued that setting a higher minimum wage has a direct impact on the county's efforts to address the issues raised by Ferguson and is also a clear public health issue, backed up by health data.
"I haven't seen those (studies) and I don't know anybody that has, but there again, I'm just going by the county counselor — can we legally do this?" Dolan asked.
Erby's bill would not apply to county municipalities and any "attempt to enforce it upon businesses outside the unincorporated areas of St. Louis County would invite litigation," Krane said.
The St. Louis Regional Chamber of Commerce opposes a higher minimum wage in the city because of the unknown ripple effect it would create on businesses across the region, but the higher wage could also cost taxpayers as public budgets increase to fund higher staff costs.
As the Mehlville School District faces millions of dollars in budget deficits in coming years, Superintendent Chris Gaines is keeping his eye on the city minimum wage and any other development that could impact future budgets of the school district, which is south county's largest employer.
Since the district hires workers for a variety of positions at a lower wage than entry-level jobs in the city will pay under the new higher city minimum wage, the already cash-strapped district might have to increase wages to keep staff and attract applicants, Gaines told the Call.
"If just up the road you have to pay that much, are we going to lose people because of the minimum-wage requirements?" he said. "That's something that we'll just have to watch, because we want to be able to attract people."
Gaines has experienced similar competition before.
When he was the superintendent of the Crawford County School District, a new Wal-Mart distribution facility that paid much higher wages caused local school districts to have to pay more for staff to keep workers, he noted.
In the last month, Kansas City also set a $13 minimum wage, the latest in a series of cities across the country to set minimum wages around $15, the amount called for by national groups who have centered their minimum-wage activism around fast-food workers.
One of the reasons the Regional Chamber opposes the bill is because of the uncertainty around whether a city can legally raise its minimum wage and whether that will be upheld in court.
Under current state law, municipalities like the city of St. Louis can set their own minimum wage. Gov. Jay Nixon vetoed a bill passed last spring by the Legislature that would prohibit cities from setting their own wages. The Legislature may have the votes to override Nixon's veto at a special session later this month, which is why St. Louis aldermen hurried to pass their new minimum while they still could.
Slay was already looking ahead to a legal battle the night the St. Louis Board of Aldermen approved the wage hike, tweeting, "Aldermen have done their job. Next up, most likely: the lawyers."