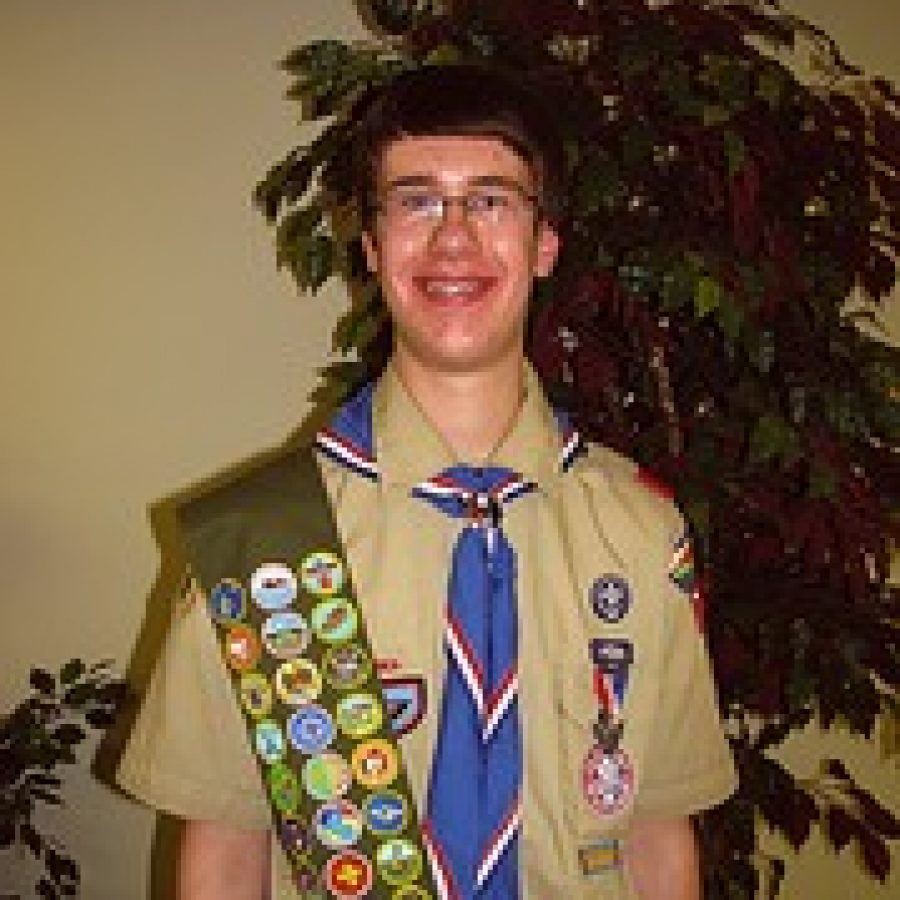 John Kissel, a student at St. Louis University High School, recently attained the rank of Eagle Scout.
A member of Boy Scout Troop 721, John has earned 34 merit badges, has participated in a trek at Philmont Scout Ranch and has been a crew leader at Sea Base.
For his Eagle project, John dug a new 150-foot-long ditch along the road leading to Mastodon State Historic Site and then lined it with 33.5 tons of shot rock.
At St. Louis University High School, John is a member of the symphonic and jazz bands, the Photography Club and the National Honor Society.
He also volunteers at Karen House.