Helen, Tony Flieg Sr. celebrate their 55th wedding anniversary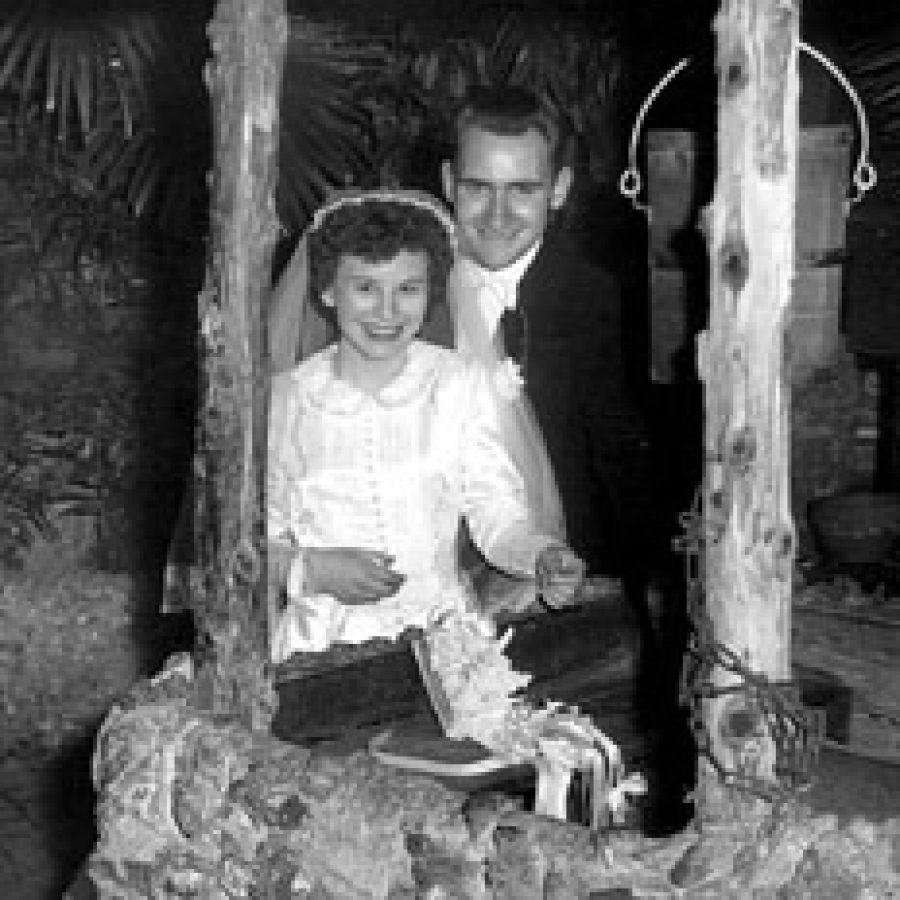 Helen and Tony Flieg Sr. of Lemay celebrated their 55th wedding anniversary March 29 during a reception at Hodak's in St. Louis.
Mr. Flieg and the former Helen Kostelnik were married March 29, 1952, at St. Francis DeSales in St. Louis.
He has been self-employed in the cookware business for 54 years.
They are parents of eight children: Tony Flieg Jr., Mary Ann Mierzejewski, Charlene Hegel, Mark Flieg, Dr. Linda Flieg, Christopher Flieg, John Flieg and David Flieg.
The couple have 21 grandchildren.