Haseltine leads way for Oakville Legion team
Outfielder set to play at SEMO in 2007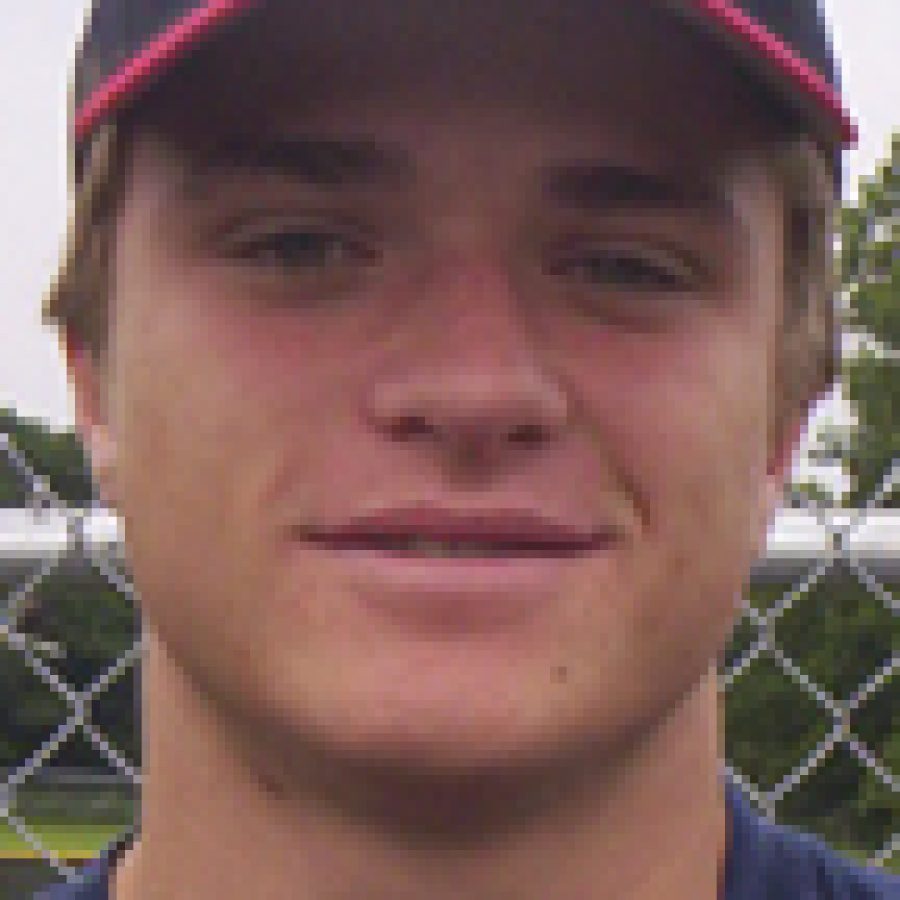 Despite being just three weeks into the 2006 season, Oakville American Legion right fielder Louie Haseltine is off to an outstanding start.
Haseltine currently leads Oakville with an impressive .537 batting average and a team-leading four home runs with 19 runs batted in.
Oakville head coach Matt Boyer believes that Haseltine's concentration at the plate along with his versatility in the field make him a deadly weapon in the team's starting lineup.
"Louie's got a good eye at the plate," Boyer told the Call. "He's a good hitter, but is also very versatile in the field."
But Haseltine's performance with Oakville is somewhat of a contrast to his senior year at DeSmet Senior High School, where he appeared to struggle at times with a .319 batting average.
Haseltine also recorded three home runs and 20 runs batted in as the Spartans struggled to an 11-15 record this season.
"I just didn't see the ball well all season," Haseltine explained. "In my first legion game, I was seeing the ball better and felt more comfortable at the plate. I think that maybe during high school, I was trying too hard. But now I think I'm more laid back at the plate."
Despite being a baseball scholar athlete at DeSmet with a 3.0 grade-point average, Haseltine also played on the school's football team as a tight end. Last season, Haseltine hauled in three receptions for 55 yards and one touchdown. DeSmet went on to defeat Hazelwood Central 48-31 in the Class 6 state championship game at the Edward Jones Dome.
Haseltine is headed this fall to Southeast Missouri State to play baseball and hopes to help the Redhawks improve on their 23-33 record from last season.
"The opportunity (to go to SEMO) came about during the early signing period," Haseltine said. "I really liked the coaches and felt comfortable with the campus."
Boyer believes that the oldest son of Steve and Terri Haseltine's four children has what it takes to be successful at SEMO next season.
"Steve's not a rah-rah kind of guy," Boyer said. "When he says something, it's usually a situation where he tries to get the team fired up, and they really follow his example by playing hard. I think that he's the type of leader that I can see making an impact as a freshman."