'Hallmark Lady' honored for 25 years of service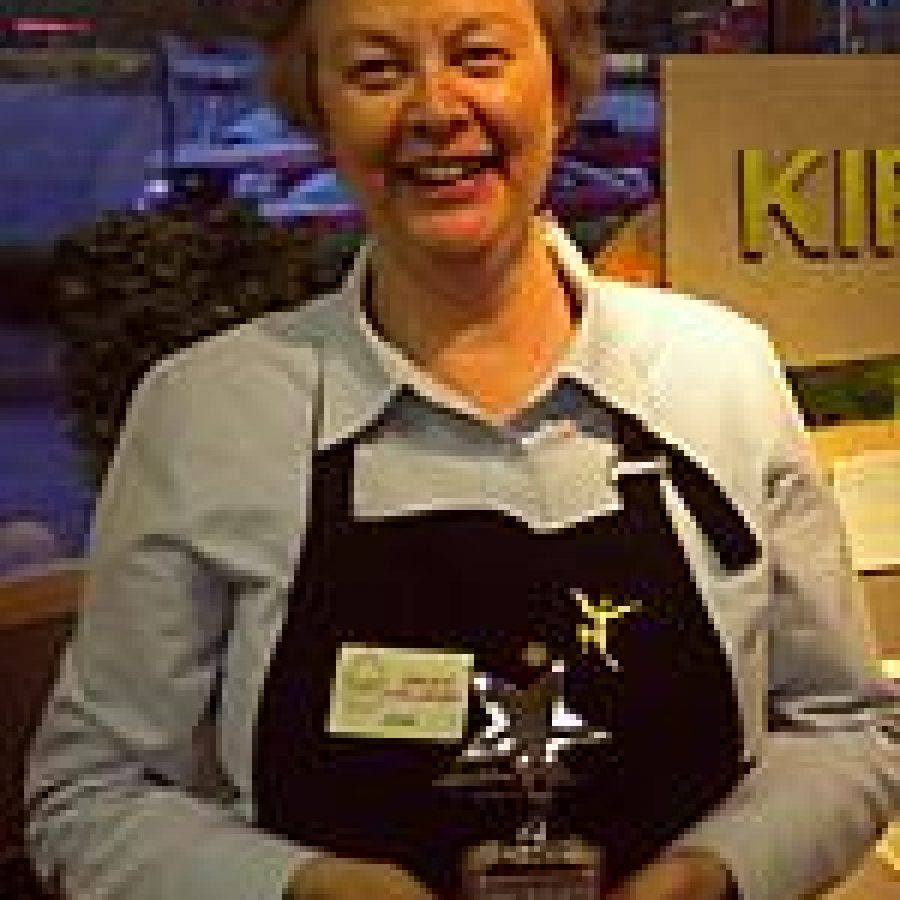 An employee of Kirlin's Hallmark in Oakville was recognized earlier this month for 25 years of service at the store.
Joan Rothschild, better known as the "Hallmark Lady" by customers, has worked at the Oakville store under three different owners and store names beginning in 1986 when it was called Ribbons and Rhymes.
Before becoming Kirlin's Hallmark, the store was known as Amy's Hallmark.
Rothschild started working at the store after her children were grown because she was "bored" and wanted to get two more years into Social Security. Some of her friends told her she would never last those two years at work after being a stay-at-home wife and mother since getting married in the late 1950s.
But she has kept working well past the usual retirement age because her "coworkers are fun to work with."
Twenty-five years of working at the same store have provided quite the memories for Rothschild, who recalls:
• Her funniest memory when she dressed up for work on Halloween in a formal Hawaiian muumuu and did the hula dance for customers. Rothschild learned to do a proficient hula dance while living in Hawaii in the 1950s when Hawaii was a territory and before she married. She can still hula, too.
• Her most memorable memory of a customer who saw her do the hula on Halloween. The customer came back later and said she had been depressed. Seeing Rothschild do her hula that night made her laugh and started lifting the customer out of her depression.
• Her busiest time at the store during the Beanie Baby fad when customers would watch for the delivery truck to arrive with Beanie Babies and wait in line outside of the store to get the latest one. The demand was so great that the store had to limit the number sold to each customer.
While Rothschild frequently is recognized by customers as the "Hallmark Lady" when she is out and about in south county, that recognition extends beyond the borders of south county as evidenced this April when she was recognized by a customer at a Springfield hotel.