Hagemann pupils participate in Fine Arts Fair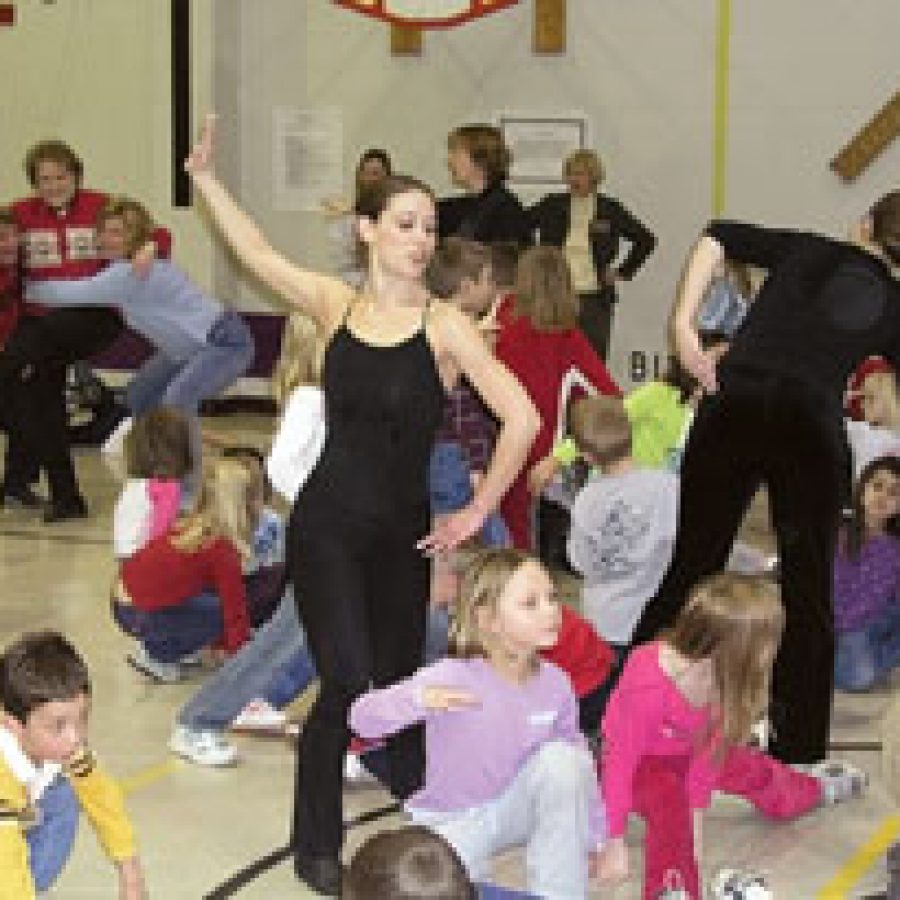 Hagemann Elementary art teacher Debbie Shannon recently treated the school's pupils to a special day of art appreciation.
Shannon, along with music teacher Sandy Hof and physical education teacher Jim Scott, organized the Hagemann Fine Arts Fair and arranged for several visitors to share their talents with the appreciative pupils, according to a district news release.
The idea behind the Hagemann Fine Arts Fair was twofold.
First, the event fulfilled state and national standards of teaching pupils to make connections between the arts: visual, music and performance.
The second purpose was to expand on an art show displayed in the Hagemann commons area that was made possible as a public service from the St. Louis Art Fair.
The Hagemann Fine Arts Fair featured several special events throughout the day:
• Members of the Mid America Dance Company gave an interactive dance performance in the gymnasium.
• Girl Scouts from Troop 1882 spent time teaching pupils how to make imaginary bobble-headed creatures.
• Multimedia artist M.J. Goerke from Creative Focus visited art classes to share her work and teach students how to make accordion books.
• Retired teacher Sue Hinkel, a glass artist, worked with students to make mosaic sun catchers.
• Mehlville School District middle school strings musicians entertained pupils in the music room.
• Former University of Missouri-Columbia Golden Girl Ann Rice taught pupils how to do the cha-cha and other dances.