Haefner to chair House Fiscal Review Committee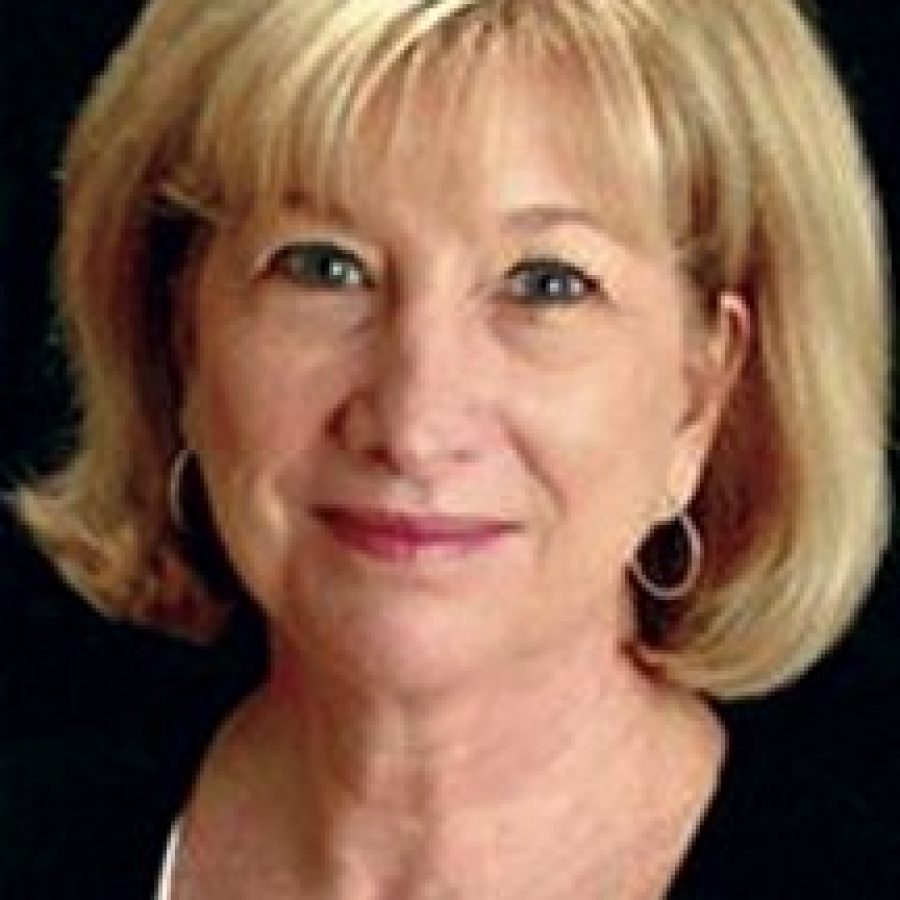 JEFFERSON CITY — State Reps. Marsha Haefner, R-Oakville, and Scott Fitzpatrick, R-Shell Knob, will join the Missouri House leadership team for the 99th General Assembly.
House Speaker Todd Richardson, R-Poplar Bluff, this week selected Fitzpatrick to chair the House Budget Committee that oversees the state's $27.2 billion operating budget. Haefner will take over the reins of the House Fiscal Review Committee that works to ensure legislation approved by the House is fiscally responsible and in the best interests of Missouri taxpayers.
With his selection of Haefner as the chair of the House Fiscal Review Committee, Richardson said she makes an ideal choice because of her six years of service on the House Budget Committee and her experience as the chair of the House Appropriations Committee for Health, Mental Health and Social Services.
"Marsha is a strong fiscal conservative and one of our most experienced budget experts who understands the importance of having a strong oversight process for the legislation we pass. She has provided outstanding leadership with her appropriations committee and with her years of work on state operating budget," Richardson stated in a news release. "I am confident she is the perfect choice to lead this committee as it works to ensure the bills we pass make efficient use of taxpayer dollars."
The responsibility of the House Committee on Fiscal Review is to consider any bill that requires net additional expenditures of state money in excess of $100,000 or which reduces net state revenue by more than $100,000 in any of the three fiscal years immediately following the effective date of the bill. As committee chair, Haefner will lead her fellow committee members in reviewing all assigned legislation before allowing it to be passed by the Missouri House.
"I am honored to have this opportunity and thankful that the Speaker has selected me to lead a committee that plays a vital role in protecting taxpayers from irresponsible or excessive spending," Haefner stated in the release. "I'm excited to get to work with my committee members when session begins. We have a difficult task ahead of us but I am confident we can work together to ensure the bills we pass represent sound public policy and a wise investment of our tax dollars."
In selecting Fitzpatrick to chair the Budget Committee, Richardson cited his outstanding service and leadership during his time as the committee vice chairman. As Richardson noted, Fitzpatrick successfully took the lead in negotiating with the Senate during the final, crucial moments of the budget process during the 2016 session.
"Scott has impressed me and his colleagues on both sides of the aisle with his understanding of the extremely complex budget process, and his willingness to stand up and fight for the fiscally responsible spending priorities of House members. In what was a difficult situation in the final days of budget negotiations, he proved he can get us across the finish line with a balanced budget that responsibly invests in the priorities shared by all Missourians without raising taxes," Richardson stated. "Scott has already proven he can excel in this position and I am confident he will build on his success by working with a new governor and new legislators to protect and wisely invest our tax dollars."
As chairman of the Budget Committee, Fitzpatrick will oversee the appropriations process in the House. He will have the responsibility of filing all appropriations bills and working with his various appropriations committee chairs to craft a fiscally responsible spending plan. Once the budget bills have received House approval and moved to the Missouri Senate, Fitzpatrick will serve as the lead negotiator to maintain the budget priorities of House members.
"I want to thank Speaker Richardson for entrusting me with the responsibility of leading our budget process. I am optimistic that we will have a governor who will work with us in good faith to craft responsible spending plans based on realistic revenue projections. It will take hard work and tough choices but I think we can work together to give the people of Missouri more for less of their tax dollars," Fitzpatrick stated.
"The way the people's tax dollars are spent is extremely important. Passing a budget is the one constitutional responsibility of the legislature that we have to do if we do nothing else. I consider it the most important task that we have."
Fitzpatrick and Haefner will officially begin their service as the chairs of their respective committees when the Legislature convenes for the 99th General Assembly Wednesday, Jan. 4.