Gubernatorial candidates offer contrasting views on filing
Filing for August primary continues through March 29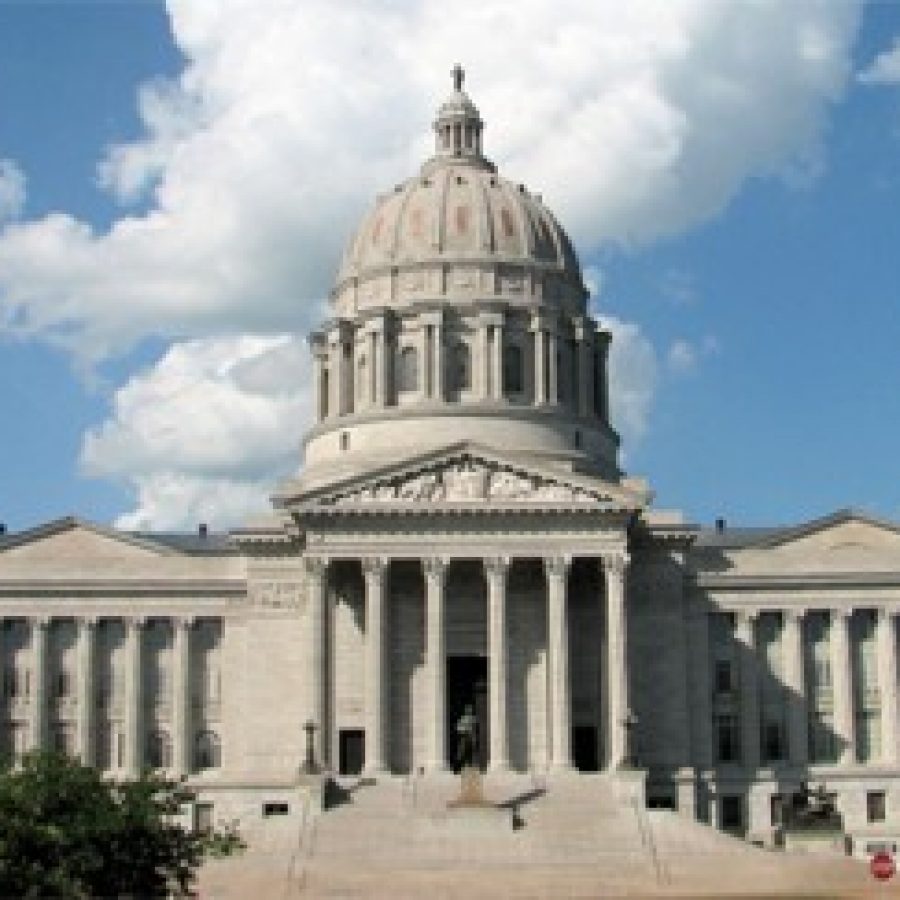 JEFFERSON CITY — Hundreds of aspiring political candidates spent up to two hours, and longer in some cases, waiting in line on opening day to file for the August primary.
Filing opened at 8 a.m. Tuesday. The deadline to file is 5 p.m. March 29.
Those filing on the first day are assured their names will be above others who file for the same office later.
There is a belief among candidates that some voters are more likely to vote for a person whose name is high on the ballot list of names for an office.
The secretary of state's website identified 335 candidates who filed on the first day.
The process to file is not simple. First, the candidate must pay a filing fee to the candidate's party — $200 for a statewide office down to $50 for a state House office. The candidate also needs to get a notarized statement that the candidate is not delinquent in state taxes. Only then can the actual filing process begin.
The candidates who filed for governor offered conflicting thoughts about whether the process should be changed.
Republican businessman John Brunner gave a positive response to the crowded, time-consuming process.
"What I like is the personal interaction," Brunner said. "A chance to meet, shake hands, visit with friends and have real camaraderie with both parties, because we're all in this together. It's like the days of getting a real letter in the post office. It has a personal connotation, you connect with people and you shake their hands. I wouldn't change the process, I think it's fantastic."
But Republican Lt. Gov. Peter Kinder said digital filing would make the process simpler.
"To facilitate matters, it would seem that we could do this online," Kinder said. "It would be a lot easier on everyone."
Former Speaker of the House Catherine Hanaway said the process already has been simplified from the days she first ran for office.
"If you file on the first day, we're all random," Hanaway said, referring to current law that assigns a randomly selected placement on the ballot for candidates who file for an office on the opening day for filing.
Previously, placement was determined by who was at the front of the line that would begin to form the day before. It led to candidates — or their surrogates — showing up the day before to secure a spot in the line.
Some would spend the night sleeping outside the secretary of state's office to hold a spot in line.
Although Hanaway was among the early filers, she noted her early appearance did not affect ballot placement.
"The only reason to get in line early is to save some time in the course of your day," she said. "If you file tomorrow, then you're after everybody today."
Hanaway commented as she stood in line with her two children.
Two of the gubernatorial candidates declined to give an opinion.
Former Navy SEAL Eric Greitens, who filed as a Republican, was cut off by campaign manager Austin Chambers when responding.
"We would love for you to send us the information on that, but it's not something we have any information on right now," Chambers said.
Democratic Attorney General Chris Koster also declined to comment on the issue.
"I would leave that to Secretary (Jason) Kander," Koster said. "I don't know the best way to do this. It would be easier if we could do it over the Internet, but I have no suggestions for Secretary Kander on that."