Group of volunteers working to open new telephone museum in late 2006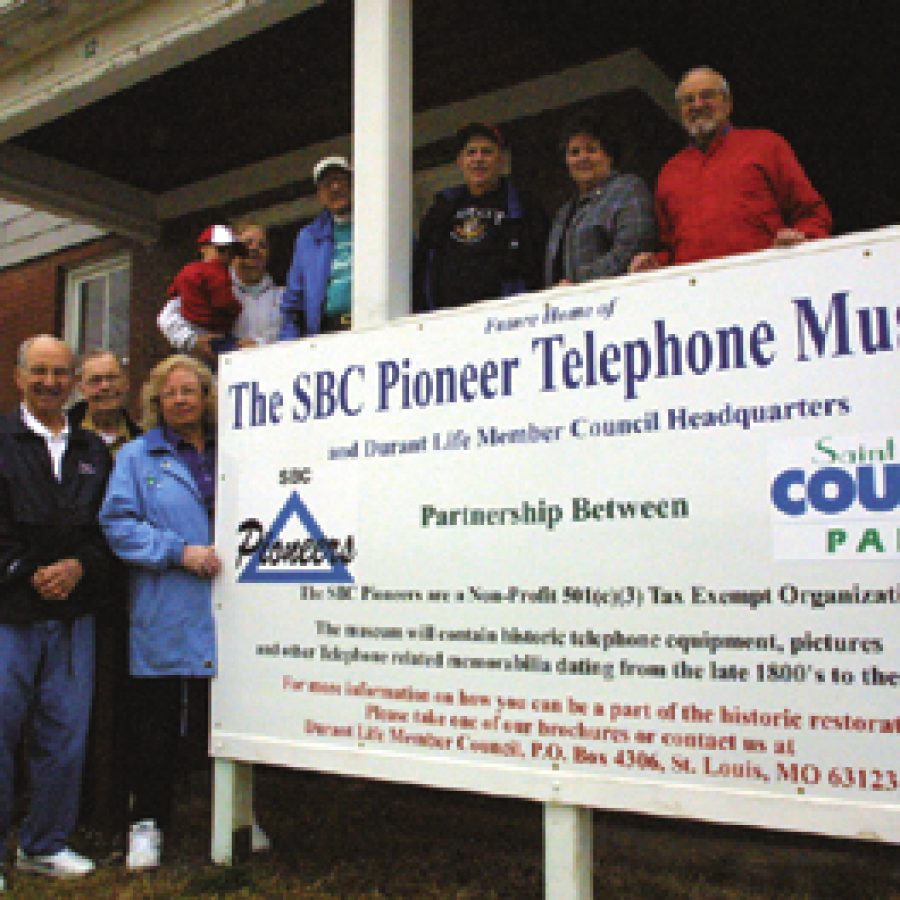 Thanks to the hard work of a group of retired telecommunications workers, south county will have another museum destination for school field trips and day trips in the near future, the SBC Pioneer Tele-phone Museum.
A handful of SBC Pioneers meet every Saturday at 1214 Hancock in Jefferson Bar-racks to renovate an unoccupied building that formerly was housing for two officers' families.
When their work is done, it will house a variety of vintage telephone equipment and the Library of Congress' "Talking Book" repair center.
"Talking books are very complicated," said George Scanlon of Crestwood, one of the volunteers who hope to have the telephone museum open to the public by De-cember 2006. "They're tape recorders that let the blind read. We've been repairing them for 19 years now."
The repair shop will be behind the scenes at the museum. Out front will be a collection of old telephone apparatus and equipment. Among the featured displays will be the mobile telephone switchboard used by American presidents when they traveled by train and routing equipment that currently can only be seen in old movies.
The group had housed its collection in a Southwestern Bell building downtown, but was told they would need to move in 2001.
Volunteer Joan Delaney of Oakville had heard there were buildings available at the Barracks and contacted St. Louis County.
The duplex, built around 1895, was available for $1 per year and 1,000 hours of community service per year.
"That won't be a problem for this group," Delaney said. "We're involved in 55 different service projects that benefit the Sal-vation Army (and) Payback, which is a nonprofit group that helps kids who commit crimes pay back their victims …"
"We donate more than 400 Hug-A-Bears to area police and fire departments and Cardinal Glennon Hospital for children who have suffered trauma of some sort," said Bill Dupree of Arnold.
"And we staff the charity gift shop in the lobby of the SBC Center," said his wife, Dee.
But the group needs materials and skilled volunteers. Members have been working in the facility more than a year without heat.
They need help restoring old windows, stripping woodwork, with carpentry and even from people who may have old pictures or linemen's apparatus.
Some volunteers had been at JB before.
"I took basic training here in World War II," said Harold Delaney of Oakville. "I didn't get to stay in any of these buildings. We were in tents out in the woods."
For more information, call at 842-2345.