Green Park girls on a roll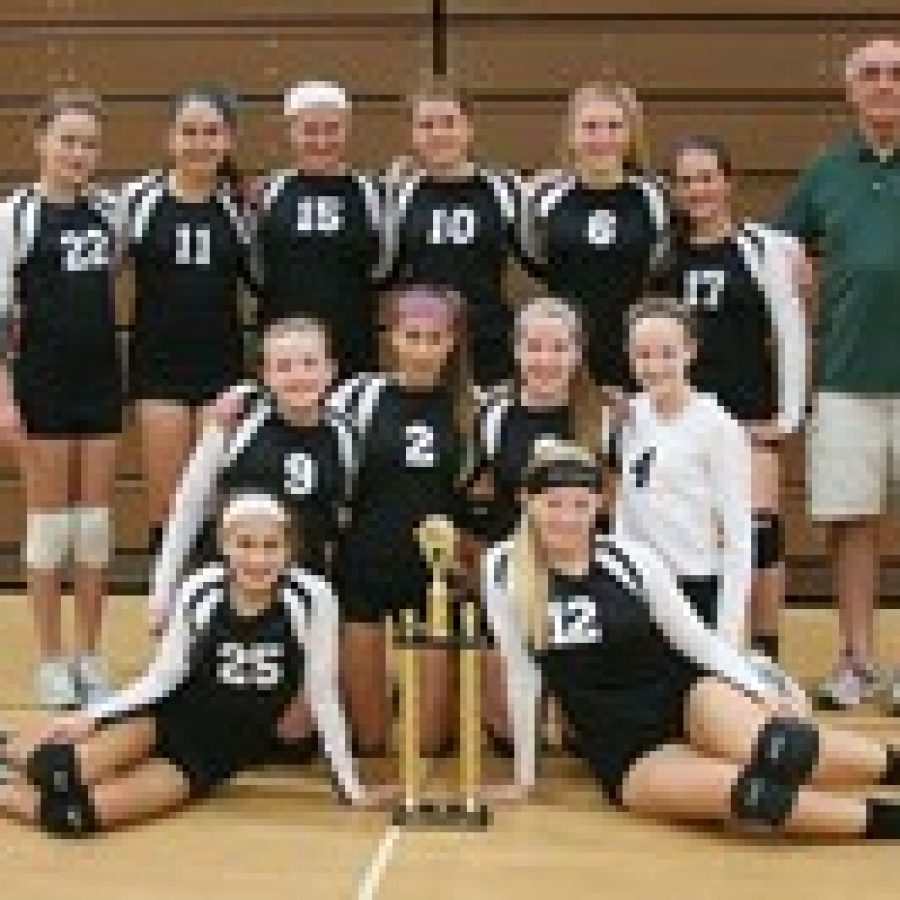 This Green Park Lutheran School's seventh- and eighth-grade girls' volleyball team is on a roll this season, capturing first place in at least four tournaments. 'The girls work so hard. They want to succeed so much and are willing to put forth the effort to improve constantly,' Coach Phil Griffith stated in a news release. 'At no point this year have they even gave a hint of thinking they've worked hard enough. There is no quit in them …' Team members, front row, from left, are: Emma Lind and Caroline Derryberry. Middle row, from left, are: Anna Renner, McKenna Glaub, MacKenzie Nichols and Emma Hopfer. Back row, from left, are: Paige Miller, Maggie Federhofer, Maddie Horn, Sarah Baese, Sam Brinkmann, Abby Welker and Griffith.