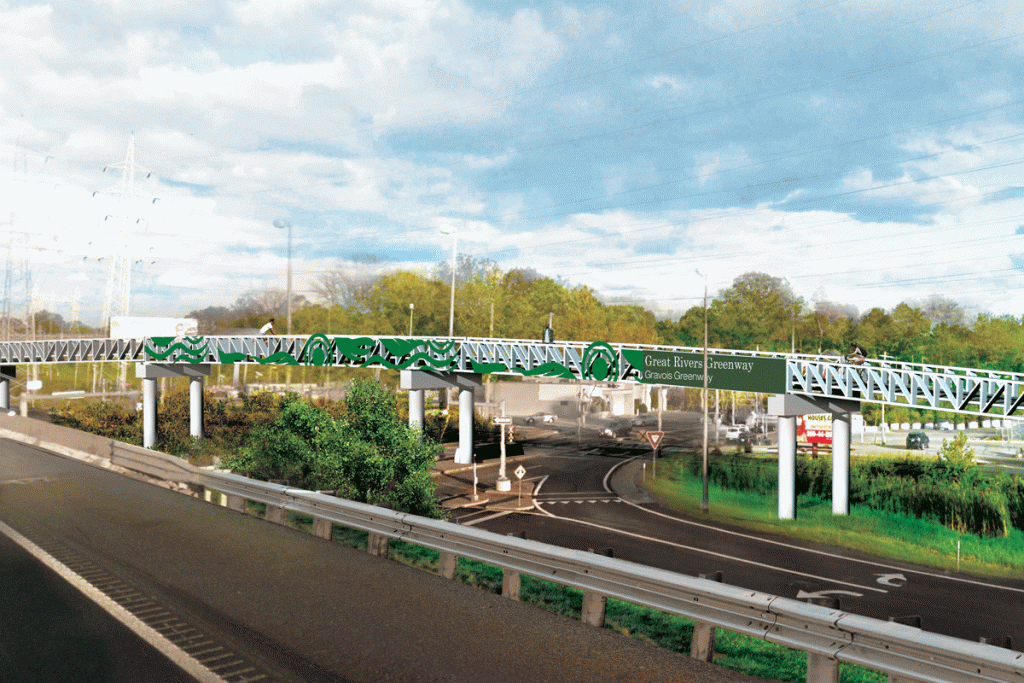 Construction is already a year in on Great Rivers Greenway's greenway expansion along Interstate 55, which will eventually connect Grant's Trail with the River des Peres Greenway.
Construction began to connect Grant's Trail, also known as the Gravois Greenway, with the River des Peres Greenway in December 2018. The Gravois Greenway Master Plan calls for the two greenways to be connected from where they once ended at Orlando's in Lemay to the River des Peres just south of Interstate 55.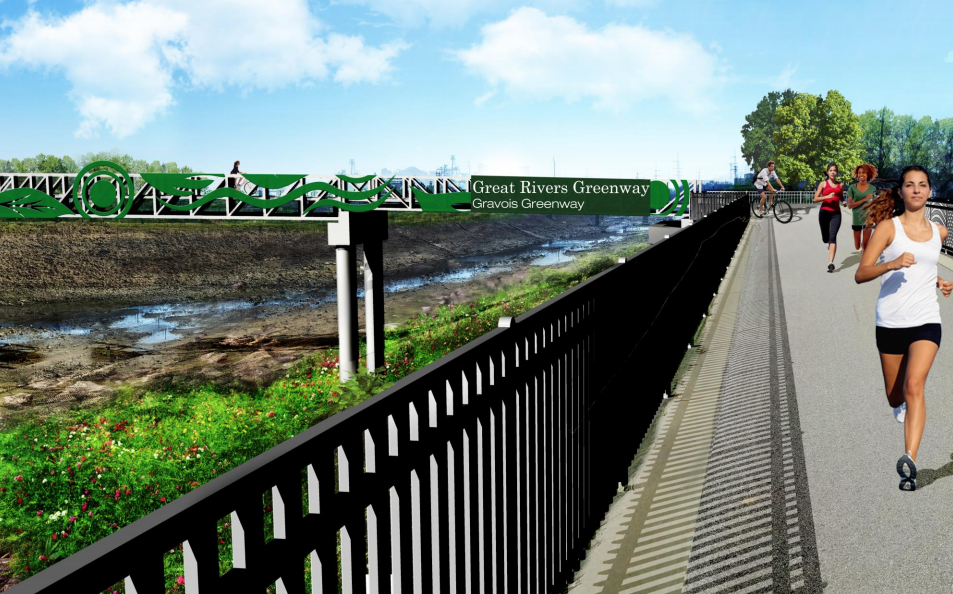 "We were very excited to make this connection between the Gravois Greenway and the River des Peres Greenway," said Great Rivers Greenway Senior Project Manager Lonny Boring in a promotional video released when construction began on the connection in 2018. "We really think by connecting the Gravois Greenway with the River des Peres Greenway we'll have amazing synergy between the users in those two areas."
According to the master plan, "when complete, it will connect six densely populated municipalities and portions of unincorporated St. Louis County from Kirkwood to the St. Louis city limits near River City Casino."
It will also connect three greenways, Gravois, River des Peres and the Mississippi, "making it easier for people to get to school, jobs, parks, recreation, transit and other attractions in a large swath of south St. Louis County and the city of St. Louis."
The connection costs an estimated $14 million. Funding comes from a mix of federal transportation grants, Great Rivers Greenway taxpayer funds, a $1 million private grant from the Mysun Foundation and private donations. The Missouri Department of Transportation requested that the project be divided into two phases.
The first phase of the project began in 2017, adding 2,200 feet of greenway and a trailhead from Orlando's to Hoffmeister Avenue. The first phase was completed and opened June 24, 2018.
The second phase, which will complete the connection along Interstate 55 to the River des Peres Greenway, began in December 2018 and is expected to wrap up in late spring 2020. Flooding this past summer halted much of the construction for several weeks before it resumed mid-July.
The master plan also calls for two pedestrian overpasses and one underpass, with a 600-foot pedestrian bridge over Bayless Avenue, a 303-foot bridge along the River des Peres and an underpass under the Weber Road on-ramp to northbound I-55.
Additional crews have been added to make up for lost time due to flood delays this summer, Great Rivers Greenway said in a September news update.
Crews are currently building a retaining wall along I-55 between Germania Avenue and Bayless Avenue to make the slope of the greenway accessible for people of all abilities. The retaining walls will require about 35,200 blocks of stone, GRG said. Crews have also been clearing debris and invasive plants in an area between Hoffmeister and Avenue I, which will soon be a restored emergent wetland with a new boardwalk and native plants.