Gravois Kiwanis Club presents Hixson Awards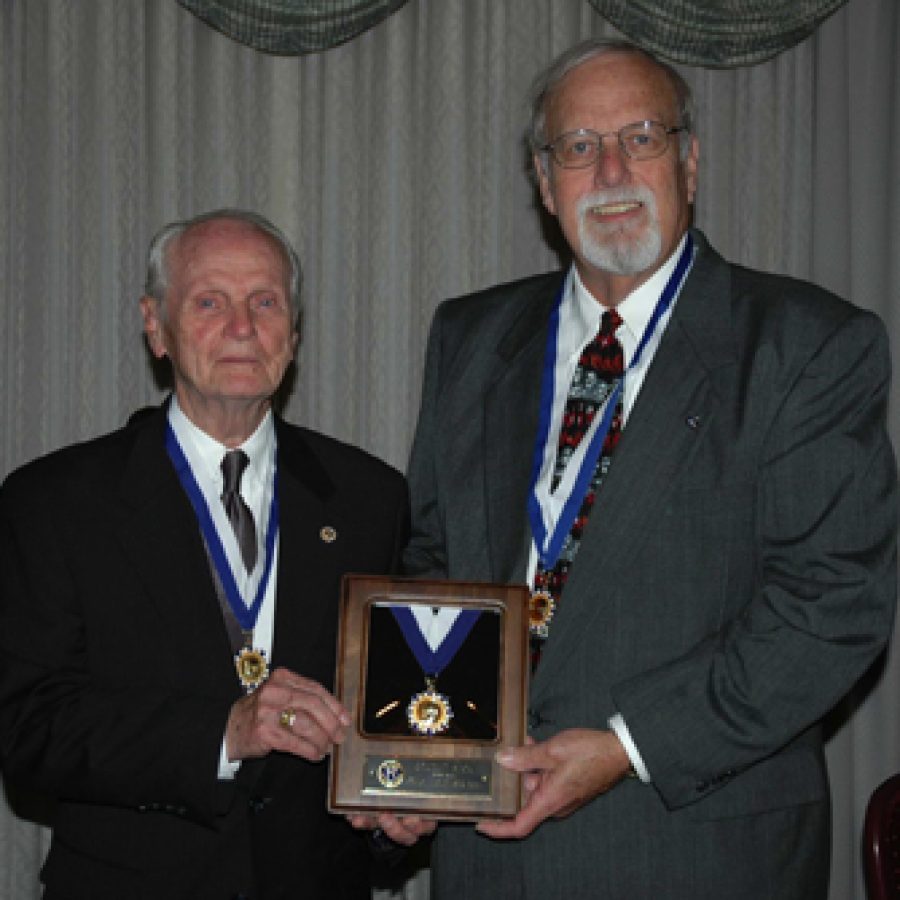 The Gravois Kiwanis Club recently presented Hixson Awards to Roxann Schaefer and George Beck.
The awards were presented on behalf of their outstanding achievements in the community and as Kiwanians.
When a club presents a George F. Hixson Fellowship Award, a $1,000 donation is made to the Kiwanis International for the World Service Project/Iodine Deficiency Disorders Campaign or to the International Foundation Endowment Fund.
Schaefer is the owner/operator of the Affton Shell Station. Her station has won several national performance and image awards.
Since becoming a Kiwanian in 1991, she has been president, a board member and chairwoman for Children/Priority One.
She also belongs to the Affton Chamber of Commerce where she has been a board member and Business Person of the Year.
Schaefer is a licensed foster parent and resides in St. Louis County with her re-cently adopted child. In her free time, she scuba dives and is a Professional Association of Diving Instructors' assistant in-structor.
Since becoming a Kiwanian in 1971, Beck has been president, a board member and Kiwanian of the Year. He also has been a Legion of Honor recipient and is the current chairman of the barbecue, which he has overseen for 20 years.
Beck worked for Southwestern Bell for 33 years and now is retired and resides in Oakville. He has been married for 44 years and has four children.