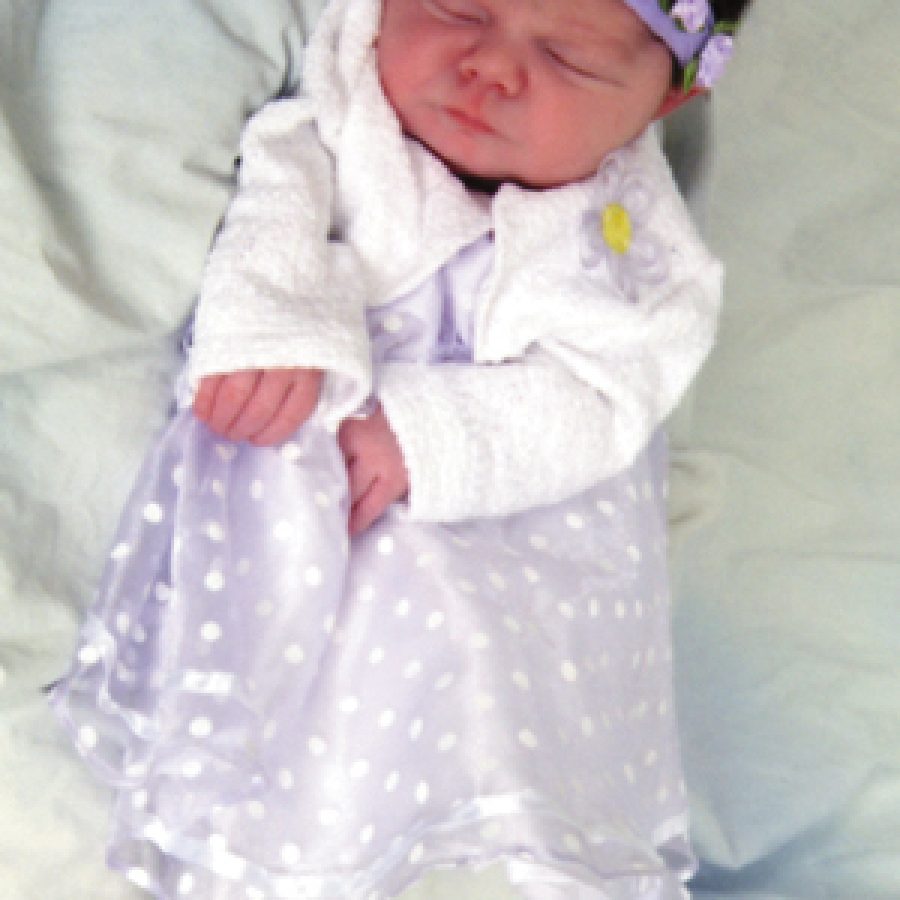 Kerf and Corrie Gravitt of St. Louis announce the birth of their first child, Vanessa Jade, 201⁄4 inches, 8 pounds, 6 ounces. She was born Jan. 26 at St. Anthony's Medical Center.
Elder children are Helena, 12; Celeste, 9; and Lilly, 8.
Maternal grandparents are Frank and Wanda Schell of St. Louis.
Paternal grandparents are Jeff and Deb Gravitt of St. Louis.