Grantwood Village trustee to be honored at Ageless-Remarkable Gala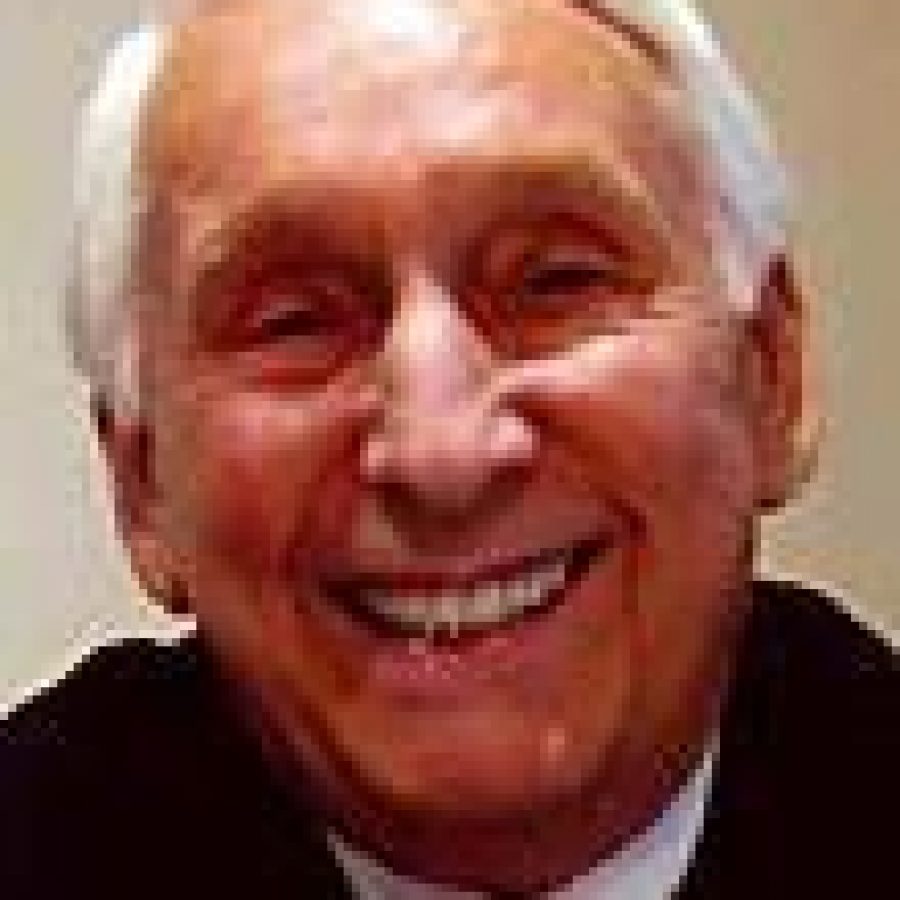 Grantwood Village Trustee Bob Bess is one of more than 20 people being honored at the St. Andrew's Ageless-Remarkable St. Louisans Gala.
The gala will take place Sunday, Nov. 11, at the Hyatt Regency St. Louis at the Arch.
Bess, 82, was an alderman and mayor in Crestwood for 16 years. He continues to serve his community as Building and Streets Commissioner for Grantwood Village, where he has helped institute a long-term plan to increase the longevity of streets.
Outside of city government work, he is active in the community as a member of many organizations, including the St. Patrick's Day Parade and Run and the Mayor's Ball Committees and the St. Louis RCGA. He's also a past president and 30-year board member of BackStoppers.
Ageless-Remarkable St. Louisans recognizes seniors who personify the organization's vision of a society where all older adults are respected, productive, secure and fulfilled, while also celebrating the gala's work to reshape the face of aging in the St. Louis region and raise critical funds to help underserved seniors in the area.
St. Andrew's currently serves more than 8,000 St. Louis seniors annually. Over the past 10 years, the gala has generated more than $1.6 million, which has been used by the organization to enhance the lives of seniors through a wide-range of programs and services, and extend financial aid to residents who have exhausted their resources.
"It's hard to believe that's it's been a decade since we first launched our Ageless-Remarkable St. Louisans concept," Mary Alice Ryan, president and CEO of the St. Andrew's Resources for Seniors System, stated in a news release. "After 10 years, our honorees continue to amaze us by demonstrating how exciting and fulfilling life after age 75 can be, and we're excited to add another 22 honorees to the incredible group of more than 240 individuals that have been named Ageless-Remarkable St. Louisans since 2003."
The 2012 Ageless gala festivities will begin at 6 p.m. and will include a cocktail hour with the honorees, showcasing unique black and white photographs taken by photographer Jerry Naunheim. There also will be a special video tribute to them and an elegant three-course dinner.
St. Andrew's initiated the Ageless—Remarkable Saint Louisans concept in 2003 with the production of a one-of-a-kind photo book featuring the first year's honorees. The program has gained popularity, and its unique and creative approach was recognized with the Innovation of the Year Award in 2004 by the American Association of Homes and Services for the Aging, and the 2007 Distinguished Service Award by the Missouri Association of Homes for the Aging.
Besides Bess, the complete list of extraordinary seniors age 75-plus who will be recognized at this year's event includes:
William Ball
Carolyn Beimdiek
Delores Betts-Mars
Mary Bruemmer
Dorothy Jane Mahaffey Carpenter Moore
Alice Creamer
Bill Creamer
Herman E. Davis
Augusta "Gussie" Feehan
Dr. Norm Freiberger, DDS
Juanita Hartwig
Bob and Mary Lee Hermann
Virginia R. Leitner
Billie McKindra Phillips
Sr. Jeanne Marie Meurer
Sr. Thelma Marie Mitchell
Leroy Sachs
Glenn Sheffield
Walter G. Shifrin
Sen. Betty Sims