Grant's View Library kicks off summer reading
Photos by Jessica Belle Kramer.
The Grant's View Branch of the St. Louis County Library threw a launch party this summer for children participating in the summer reading program. The event featured several fun activities, including rock climbing, face painting, giant Legos and more.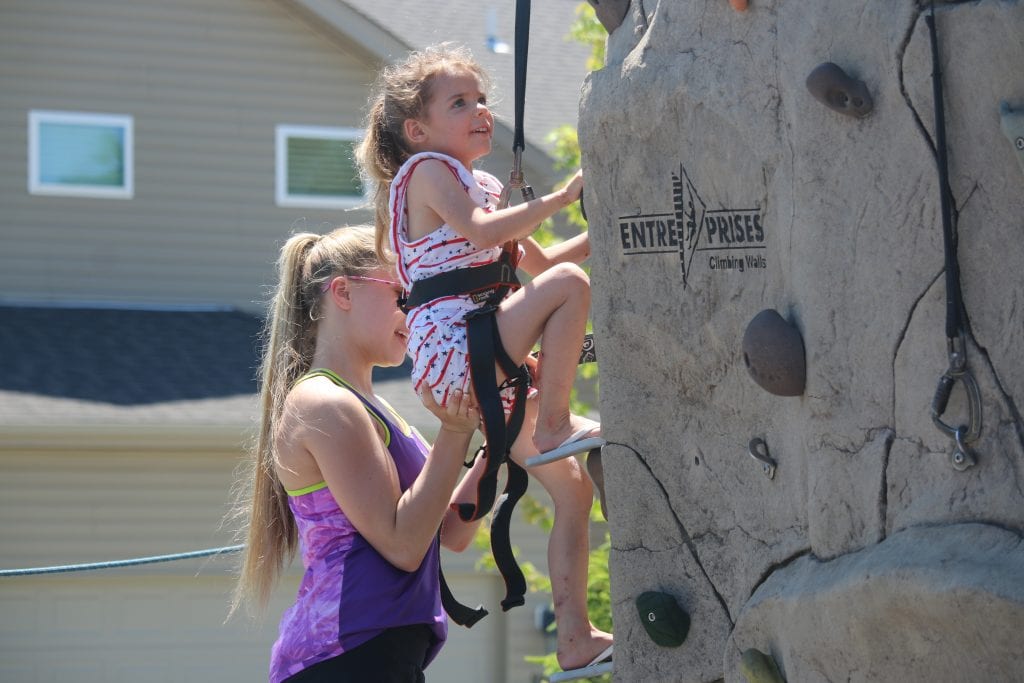 Top Photo: Siblings Calvin, Camille and Cali pose with their freshly-painted faces. Cali's glittery facepaint sparkles in the sunlight. Bottom Photo: Babysitter Jenna Wood smiles as she helps Nora Morley find her footing on the rock wall.