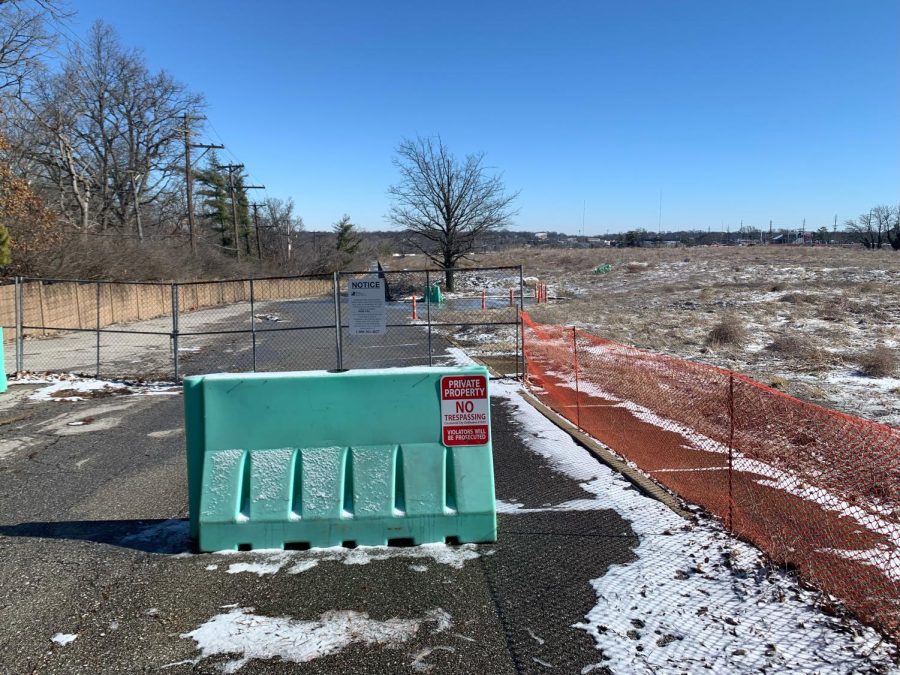 Lucas Irizarry
Ahead of Dierbergs submission of a final site plan to Crestwood as part of its joint Crestwood Crossing development project with McBride Homes, the company has applied for a temporary grading permit to begin preparing the former Crestwood Plaza property for construction. 
The Board of Aldermen unanimously approved the grading permit as part of its consent agenda at its Feb. 8 meeting. The permit was first discussed at the February Planning and Zoning Commission meeting.
Director of Public Services Jim Gillam said when the site was originally demolished, the job wasn't fully completed.
"There's still a lot of concrete foundations and flooring that exists within the site that will interfere with the new development," Gillam said. 
Gillam estimated that the work will take four to five months of earthwork and rubble crushing. 
The grading plan shows that some of the rubble is being broken up and removed from the site, while other sections are being left in place. Dierbergs Director of Construction John Hill said the materials left on site would have fill on top of them to make foundations stable, and transported rubble would be mixed with concrete to help save on building materials. Hill said builders will ensure the fill doesn't have an impact on landscaping.
The commission unanimously recommended approval of the grading permit. The next steps for Dierbergs include submission of the final site and development plans.
Dierbergs and McBride Homes announced in January they had closed on the purchase of the mall property, and aldermen approved the rezoning of the 47-acre site last November for a mixed-used development. Extensive grading is expected to begin in March, with ground broken by midyear. In addition to the grocery store, the development will include an additional 30,000 square feet in retail space and outlots, and an 81-home subdivision by McBride.