Grad Salute: Oakville High School Class of 2016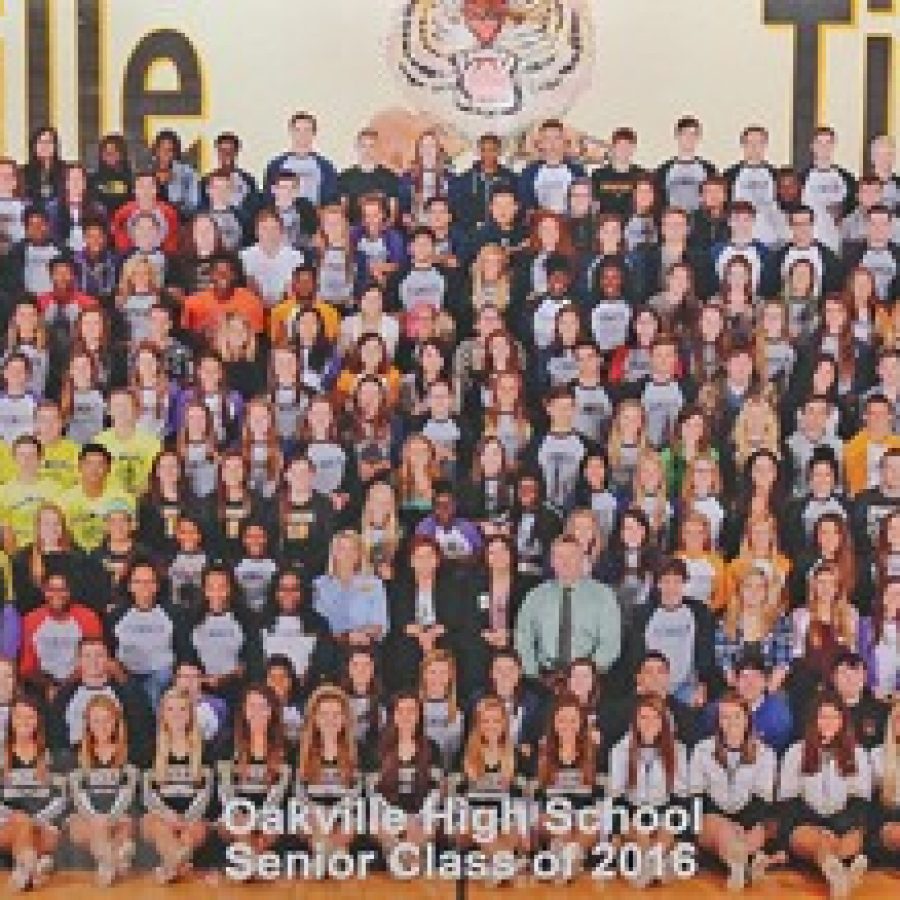 The Oakville High School Class of 2016 graduates Sunday, June 5, capping an "amazing, historic year" for the entire school district, the district posted on its Facebook page.
The final day of classes in the Mehlville School District was Monday, May 23, and that was also seniors' last day of class and last day of final exams.
"It has been an amazing year thanks to our staff, parents and the community members who have given the district so much support during the past 12 months," the district posted on a banner on its website that goes to every school's homepage.
As in past years, the district will hold back-to-back graduations for both its high schools, Oakville and Mehlville, at St. Charles Family Arena, 2002 Arena Parkway, St. Charles. The ceremonies will feature appearances by Superintendent Chris Gaines and members of the Board of Education.
The doors of the Family Arena will open for Oakville graduates' families at 1 p.m., and the roughly 90-minute ceremony begins at 2 p.m.
Seniors who want to participate in Mehlville High School's graduation ceremony must attend graduation practice in Gym A at 11 a.m. Friday, June 3, a mandatory event if seniors want to participate in the real thing. The practice should finish by 1 p.m., Assistant Principal Ross Bullington tweeted.
Before the practice, the school hosts a senior breakfast and slideshow in the cafeteria at 9 a.m. Friday, June 3.
After graduation, the OHS senior class can participate in the All Night Grad celebration at the City Museum. Participants will tentatively meet at OHS at 8:30 p.m. and arrive back at 6:00 a.m. Students had to sign up for the event by May 13, and the cost includes transportation, dinner and breakfast, along with extra activities such as a hypnotist, a photo booth, snacks and a casino. With a projected cost of $30,000, the event is funded by fundraising and $100 participant fees.