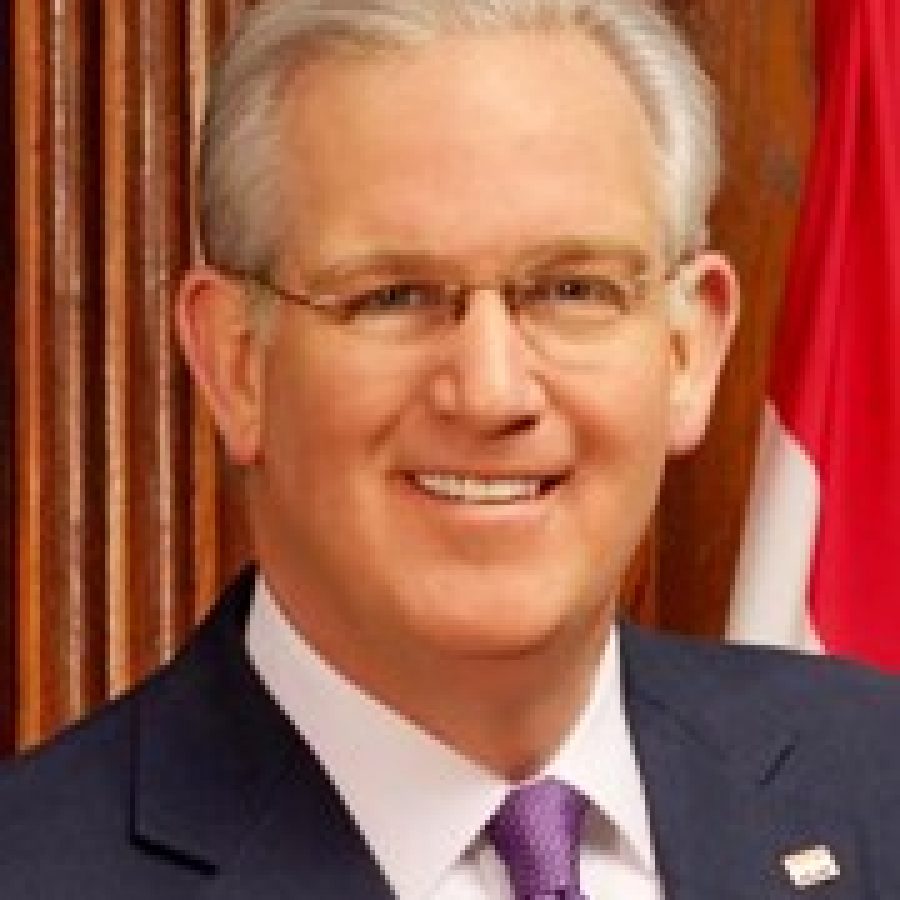 JEFFERSON CITY — Statewide elected officials and legislators will be prohibited from working as paid political consultants under a measure signed into law by Gov. Jay Nixon.
The law will take effect Aug. 28. It was prompted by the actions of a former House speaker, Rod Jetton, who was paid to be a political consultant for several legislators whose bills could have been affected by Jetton's actions as speaker.
"Banning officeholders from paying each other for political advice is an important step in the right direction," Nixon said in a statement to reporters just before signing the bill on Thursday. "Members of the General Assembly are here to represent their taxpaying constituents, not cash in on their political connections."
But Nixon called on legislators to pass other measures designed to reduce the influence of special interests in the governmental process.
"There is more work to do, and I have been very clear about the measures that are necessary to restore the public's trust," Nixon said.
On the same day as Nixon's action, the House passed the final House-Senate conference committee compromise of a measure to prohibit a legislator or statewide elected official from immediately becoming a lobbyist after leaving office.
The proposal would require a six-month cooling-off period after the term of office had expired before an elected state official could register as a Missouri lobbyist.
The proposal represents a compromise between the House, which passed a one-year delay, and the Senate, which voted against any delay to become a lobbyist after expiration of the office term.
The proposal awaits Senate approval to head to Nixon's desk.
Two of the other issues Nixon has pushed under the ethics umbrella have languished in the Legislature.
A ban on lobbyist gifts to government officials cleared the House. But opposition in the Senate stalled action in that chamber, which has not brought the measure back up for debate since Feb. 23.
Nixon's call to shorten the length of legislative sessions, now a bit longer than four months, has failed to win committee approval in either the House or Senate.